10 Tips for a Happy, Healthy New Year
January 5, 2022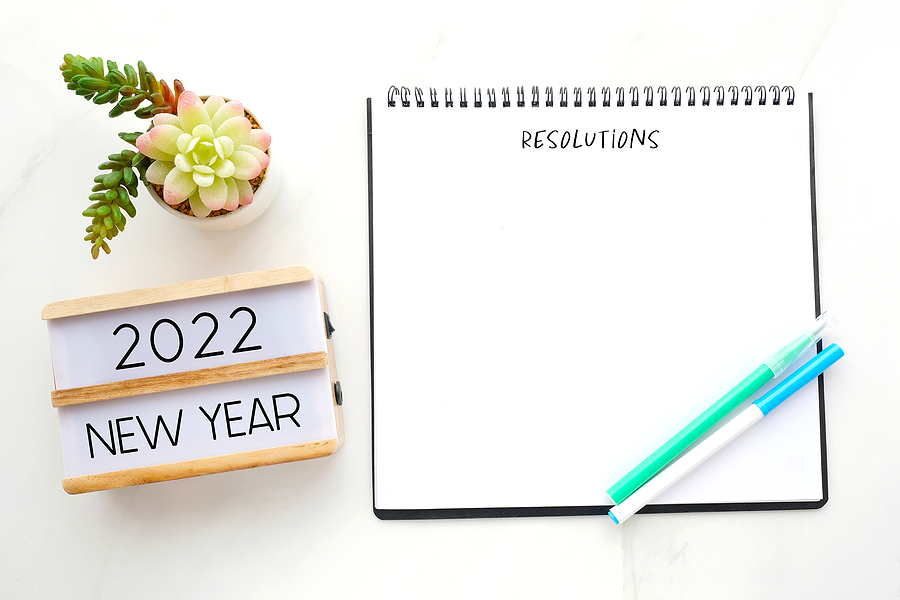 Happy New Year! It's time to make your New Year's resolutions, and some of the most popular ones are to get healthy, lose weight, and work out more at the gym. Did you know that by improving your health you can not only lose weight and feel better, but also reap benefits beyond your health that you never dreamed of? By resolving to improve your health in the New Year, you can have the ability to transform your life and renew your world.
Being healthy can lead to an improved sense of well-being, happiness, increased focus and productivity at work, better relationships with family and friends, and a sound mind and spirit. Good health will allow you to be your best all the time. When you feel great, you will have the energy to live the life you want, devote time to your passions and the confidence to achieve your wildest dreams.
What steps can you take to make this happen? Be proactive and start taking charge of your health in the following ways:
10 Tips for a Happy, Healthy New Year
1. Write down both short-term and long-term goals for your health. Be specific. Achieving your short-term goals will help motivate you and move you closer to the long-range goals. Work with a partner on your goals for accountability. Be sure to celebrate those wins!
2. Add fruits and vegetables to your daily meals.
3. Remove sugar, soda and processed foods from your eating plan. Sign up for Yeast-Free With Me to get emails and guidance on our yeast-free eating program.
4. Exercise at least three times a week. Get up and move whether it's walking, jogging, dancing or any physical activity you enjoy.
5. Supplement your meals with vitamins and minerals to ensure you are getting all the nutrients your body needs to function optimally.
6. Maintain optimal thyroid and hormone levels so that your body is functioning at its best. Declining hormone levels can cause many negative health symptoms.
7. Get 7-8 hours of sound sleep every night.
8. Spend quality time with family and friends, as loneliness can hinder good health.
9. Decrease the amount of stress in your life. Find ways to de-stress regularly.
10. Be thankful for the blessings in your life and always focus on the positive.
Get started today. You won't believe how much better you will feel. And when you feel good, there is nothing you can't accomplish. Resolve to make your health a priority and live your best life possible!
WE CAN HELP
At the Hotze Health & Wellness Center, we help give people their lives back, naturally. If you are struggling with symptoms of hypothyroidism or hormone decline and imbalance that occurs in women, as well as men, and take our symptom checker to help find out what's going on. Contact us at 281-698-8698 for a complimentary wellness consultation with a Wellness Consultant. It will be our privilege to serve you.