Get Holiday Ready with Hotze Beauty Aesthetics!
November 30, 2022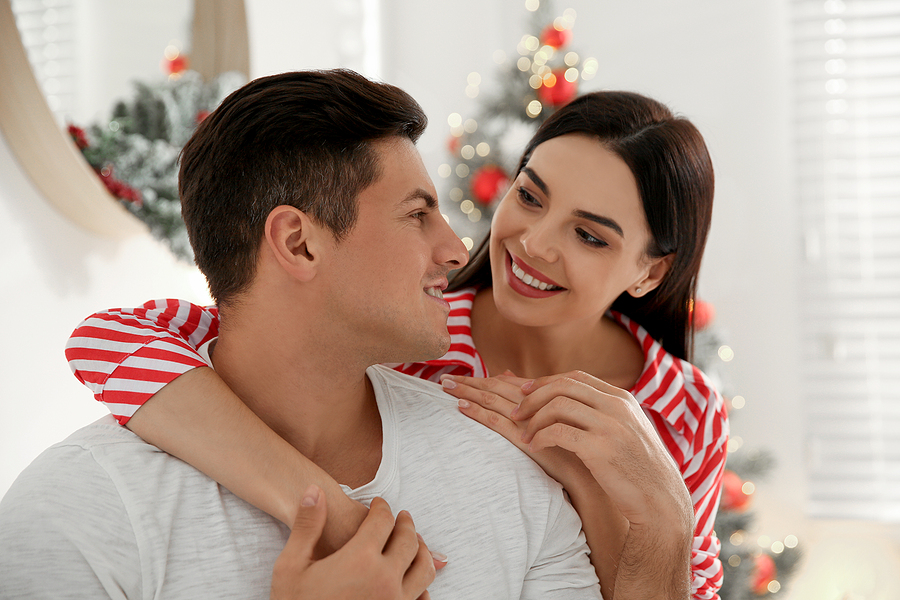 The holidays are upon us! With all your shopping and preparation for Christmas Day, New Years, as well as all the parties and gatherings, you still want to make time for a little pampering so you can look your best!
Did you know that at the Hotze Health & Wellness Center, we have Hotze Beauty, our Aesthetics Department, with many wonderful aesthetics treatment options available for you? From acne to anti-aging, we have aesthetics treatments for women, men, and even teens!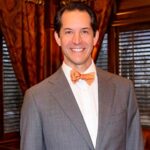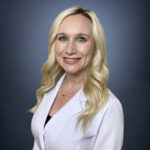 Our Aesthetics Team
Our aesthetics team includes Mark Barlow, M.D., Board Certified Plastic Surgeon, and Bailie Muñoz, our Licensed Esthetician. They both not only have many years of experience, but also care about our guests and will help you look your best!
Initial Consultation and Skin Analysis
At your initial consultation, we will first do a Visia Complexion Analysis on your skin. Visia Complexion Analysis is a top-of-the-line facial imaging system that will give you a complete 3D visual of your skin. It is an in-depth photo of the skin, particularly on the face, and we can show you all of the UV damage that hasn't yet come to the surface. We can also show you the severity of facial vascularity, such as redness and pigmentation.
Aesthetics Services at Hotze Health & Wellness Center
BBL™ (BroadBand Light) PhotoFacial by Sciton
Through the use of infrared light, the BBL™ PhotoFacial treatment was designed to rejuvenate older, damaged skin cells so that over time, you can experience a clearer, smoother, more youthful-looking complexion.
Halo™ Pro Hybrid Fractional Laser
Halo™ Pro Hybrid Fractional Laser is a skin resurfacing system that utilizes two wavelengths to deliver maximum results, with less downtime than other ablative treatments. This treatment restores youthful glow by addressing the long-term damages of the environment.
SkinTyte™ Skin Tightening by Sciton
Say goodbye to loose, sagging skin with SkinTyte™! SkinTyte™is a non-invasive skin firming procedure that encourages the formation of new collagen in the skin. SkinTyte™ utilizes infrared energy to deeply heat soft tissue.
Hydrafacial
A Hydrafacial is a non-invasive, deep cleansing facial with no downtime. Each Hydrafacial treatment is customized to fit the needs of your skin with steps including cleansing, exfoliation, painless extractions, specialty treatment and hydration infusion.
Peels
VI Peel – Essential
VI Peel – Precision Plus
Epionce Lite – Refresh
Epionce Custom Peel
These physician's strength peels contain a synergistic blend of powerful ingredients suitable for all skin types. They utilize anti-bacterial and anti-inflammatory properties which work to improve both texture and clarity, while increasing cellular turnover to produce anti-aging effects.
Plasma Pen
Plasma Pen is a soft, non-invasive procedure used to shrink, tighten, brighten and rejuvenate the skin. This "fibroblasting" treatment offers progressive and natural looking results without having to undergo extensive surgery. Along with tightening the skin, we are also able to reduce the appearance of deeper wrinkles and plump fine lines even in the most delicate eye area.
SkinPen®
SkinPen® improves the appearance of wrinkles and scars by stimulating your skin's natural ability to produce new collagen and elastin for healthier, younger-looking skin.
BOTOX®
BOTOX® Cosmetic is the first and only FDA-approved treatment to temporarily make moderate to severe forehead lines, crow's feet lines, and frown lines look better in adults.
JUVÉDERM®
Whether you want to volumize your cheeks or smooth your lines, get ready to JUVÉDERM® it!
Sculptra®
Sculptra® activates the skin's natural regenerative process to replenish lost facial collagen.
Click here for a full list of all of our aesthetics treatments.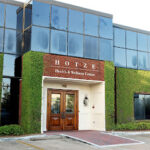 We Are Located Just Around the Corner
If you live in the Houston area, did you know that we are right in your own backyard? Come and see us and let us help you with your aesthetics needs. It will be our privilege to serve you!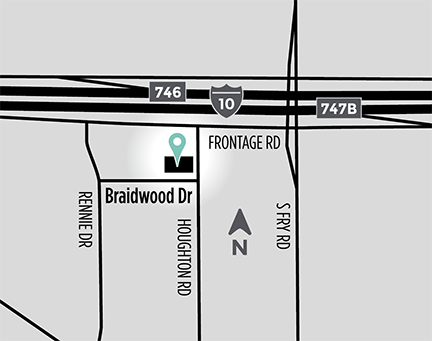 Hotze Beauty Aesthetics Holiday Packages are now available!
Are you looking for the perfect gift for your friends and family for Christmas? Hotze Beauty Aesthetic Gift Certificates are just the answer, and you can get up to $450 in savings!
Ready to Schedule an Appointment for an Aesthetics Treatment?
Call 281-698-8770 or visit www.HotzeBeauty.com to schedule your complimentary aesthetics consultation.
 Calling all Brides!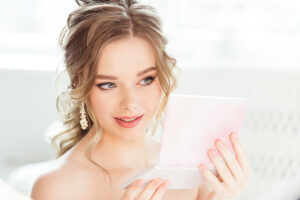 JOIN US AT THE HOUSTON BRIDAL EXTRAVAGANZA IN JANUARY
Join us at the Houston Bridal Extravaganza on January 21st and 22nd at the George R. Brown Convention Center. Look for our booth on the red carpet!
Get a 15 minute Hydrafacial Treatment for only $50 at our booth. Find our booth on the red carpet, or call 281-698-8770, or visit www.HotzeBeauty.com to schedule your 15 minute Hydrafacial at our booth in advance.
We look forward to seeing you there!
Aesthetics Bridal Parties
Let us host your personal Bridal Party event prior to the BIG DAY! This will help ensure that you, the Bride, as well as your bridal party and mother of the bride, are camera ready for your wedding day!
Call 281-698-8770 or visit www.HotzeBeauty.com today!