Get That HALO Glow!
February 22, 2023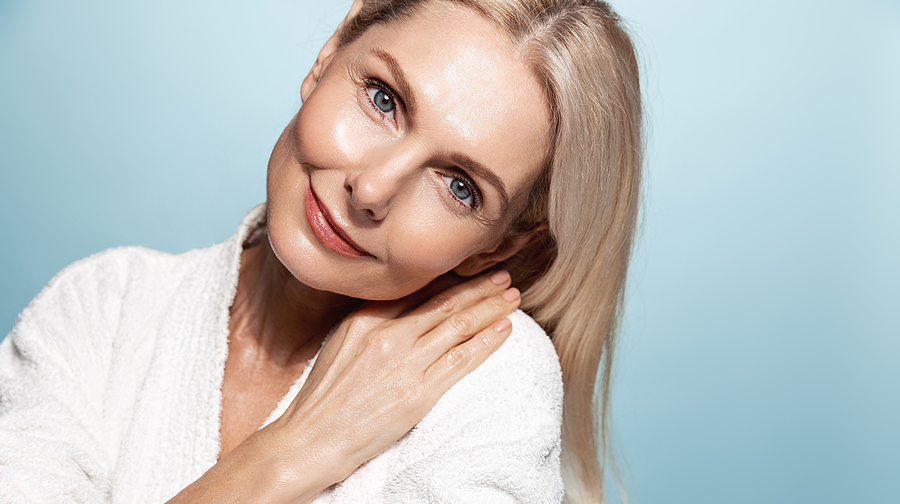 Are you getting ready for your dream wedding or class reunion? Do you just want to soften those fine lines and wrinkles? Do you want to get that HALO GLOW? We all want to look our very best, and one of our most popular treatments is HALO Hybrid Fractional Laser by Sciton.
HALO is suitable for all skin types and can be used to rejuvenate areas of the body such as face, neck, chest, arms, hands, and legs.
Ideal concerns to address with HALO are as follows:
fine lines and wrinkles
sun damage
PIH (post inflammatory hyperpigmentation)
acne scarring
scar revision
large pores
overall skin texture
With the Sciton HALO Hybrid Fractional System, we are able to combine two wavelengths to deliver maximum results. HALO combines ablative and non-ablative wavelengths to offer remarkable results with minimal downtime. Utilizing the ablative and non-ablative laser wavelengths brings skin resurfacing to another level.
Ablative wavelengths target and treat your skin at surface level, focusing on texture and pore size, whereas the non-ablative wavelengths target sun damage and laxity deeper into the skin by heating up the tissue.
These dual wavelengths deliver short-term and long-term benefits to all skin types by creating small thermal injuries in the skin. This process cuts back on downtime and delivers new, healthy skin.
How often should you have HALO treatments?
It depends upon your goals for your skin and what condition your skin is in. Almost always, multiple treatments are recommended, and we can also blend BBL with HALO to boost results and experience. Our Aesthetician, Bailie Munoz, will work with you on a skin care treatment plan that is optimal for you.
What is the best time of year to get HALO treatments?
HALO is best suited for treating the skin in fall and winter, since the heat temperatures and UV rays are so strong in the spring and summer.  It can be done year-round, but the circumstances would have to align.
Would HALO be ideal to use for special events such as weddings and class reunions?
Yes, absolutely, however it is important to have your treatments done in a timely manner. This treatment should be given 7 to 10 days ahead of a special event in order to visually heal and a full 90 days out to conclude the complete result.
Minimizing discomfort and downtime, addressing multiple skin concerns in one treatment, and delivering the ultimate GLOW is our mission with HALO.
HALO Before and After Photos

HOTZE BEAUTY
Did you know that at the Hotze Health & Wellness Center, we have Hotze Beauty, our Aesthetics Department, with many wonderful aesthetics treatment options available for you? From acne to anti-aging, hydrafacials and more, we have aesthetics treatments for women, men, and even teens! Click here to see a full list of our aesthetics treatments.
Our Aesthetics Team
Our aesthetics team includes Mark Barlow, M.D., Board Certified Plastic Surgeon, and Bailie Muñoz, our Licensed Asthetician.  Click here to watch a podcast with Dr. Barlow on how to reverse skin aging. Click here to watch this podcast where Bailie discussed the benefits of Halo, BBL and more! They both have many years of experience and will help you look your best!
Initial Consultation and Skin Analysis
At your initial consultation, we will first do a Visia Complexion Analysis on your skin. Visia Complexion Analysis is a top-of-the-line facial imaging system that will give you a complete 3D visual of your skin. It is an in-depth photo of the skin, particularly on the face, and we can show you all of the UV damage that hasn't yet come to the surface. We can also show you the severity of facial vascularity, such as redness and pigmentation.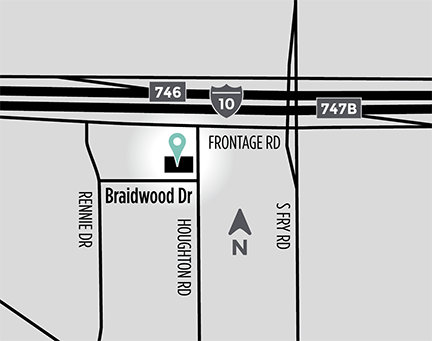 We Are Located Just Around the Corner!
If you live in the West Houston area, did you know that we are right in your own backyard? Come and see us and let us help you with your aesthetics needs.
AESTHETICS BRIDAL PARTIES
Let us host your personal Hydrafacial Bridal Party event prior to the BIG DAY! This will help ensure that you, the Bride, as well as your bridal party and mother of the bride, are camera ready for your wedding day! Call for more details.
Ready to Schedule a HALO Treatment?
Call 281-698-8770 or visit www.HotzeBeauty.com. It will be our privilege to serve you!