Celebrating 34 Years of Transforming Lives Naturally
July 18, 2023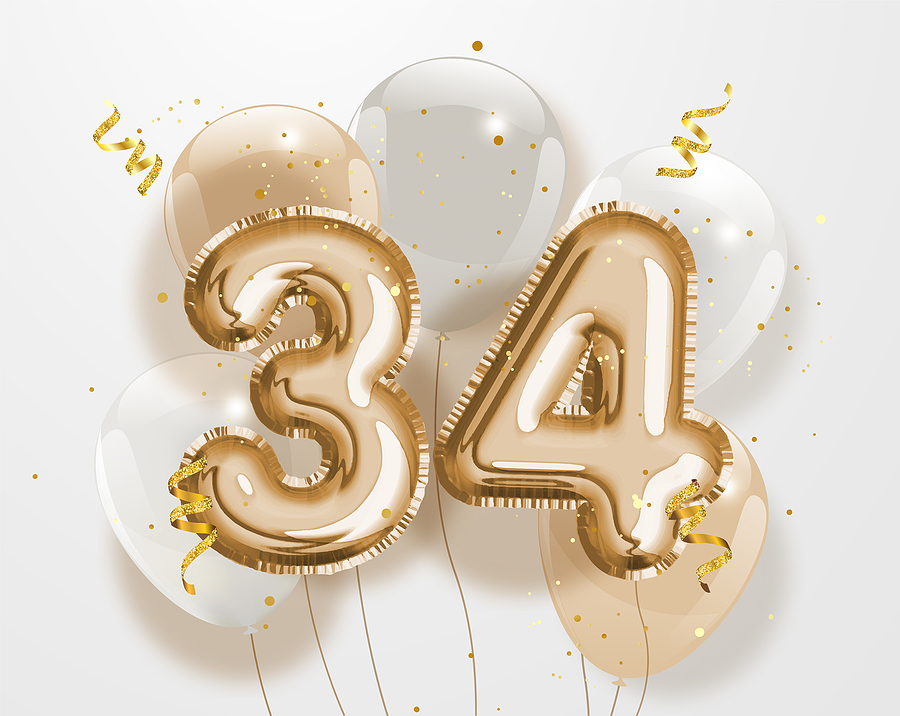 It is with immense joy and gratitude that we celebrate the 34th anniversary of helping you obtain and maintain health and wellness naturally at the Hotze Health & Wellness Center. Over the past three decades, we have been dedicated to serving men and women, providing exceptional functional, holistic health care and support on their wellness journey. Today, we pause to express our deepest appreciation for our guests' trust and loyalty, reflect on the incredible successes and testimonials we have witnessed, and share who we are with those that are new to us.
Celebrating Success Stories
For our 34th anniversary, we celebrate the remarkable achievements of our guests. By taking charge of their health and embracing healthier lifestyles, our guest testimonials serve as a testament to the power of dedication and perseverance. Their  journeys have not only transformed their own lives, but also inspired countless others to prioritize their health and wellness.
Testimonials: Voices of Inspiration
From an Exhausted to Energized Mom: Elizabeth's Testimonial
At the young age of 36, Elizabeth felt like she was 90 – exhausted, depressed, and cold all the time. Learn how the Hotze Health & Wellness Center helped her gain a life of energy, focus, restored libido, and a renewed desire to be present with her family!
Fertility: Kathryn's Testimonial
Kathryn was told that she was in early menopause in her 20s due to a traumatic accident and could never have children. She saw over 50 doctors all over the country but never got the help she needed. After restoring her hormones and her energy, she gave birth to her first child in 2011. She now has a thriving family and just had baby number 7! Join Dr. Hotze and his guest Kathryn as they recapture her remarkable story of recovery and restoration and see what all the other doctors were missing in her diagnosis!
Get Your Energy Back: Matt's Testimonial
Dr. Hotze and his guest, Matt, discuss Matt's journey from dragging to thriving. He was low on energy and hit a midday slump and was tired the rest of the day. After treatment at the Hotze Health & Wellness Center, Matt is sleeping better, he wakes up energized, and maintains his energy level all day long. Watch Matt's testimony and discover what helped him become full of energy and vitality.  
From Tired and Foggy to Fantastic: Melanie's Story
Being tired is just a way of life for some people…or at least that's what Melanie thought! Dr. Hotze visits with guest Melanie to share her incredible story of transformation and renewed energy. Melanie spent the majority of her life feeling tired, foggy, and struggling with certain foods…while the traditional medical community left her feeling helpless. Discover how Melanie got her life back!
Overcoming Severe Child Eczema: Eddie's Story
This is an amazing success story of one of our youngest guests. Watch as Dr. Hotze and his long-time guest, Kathryn, discuss her son Eddie's immune health and how he went from suffering with extreme eczema and painful skin rashes, food allergies, low energy, and low body weight to being a healthy little boy. Learn about the innovative immunotherapy solution that was used to help him. Now Eddie is a happy and thriving 7-year-old!
New to the Hotze Health & Wellness Center?
If you are new to us, let us tell you a little bit about us. Dr. Steven Hotze founded the Hotze Health & Wellness Center in 1989. The Hotze Health & Wellness Center has helped over 33,000 men and women (and even children) regain their health and vitality. Our medical team has more than 75 years' combined medical experience backed by a staff of over 70 caring professionals who provide an environment of hope and well-being for each of our guests. At the Hotze Health & Wellness Center, we refer to our patients as guests, who are welcomed into our center with warmth, respect, and genuine care.
We are holistic, functional medicine doctors in the Houston, Texas (Katy area) specializing in bioidentical hormones, hypothyroidism, adrenal fatigue, menopause, perimenopause, low testosterone, allergies and LDI (Low Dose Immunotherapy) treatment, Candida, detoxification, nutritional deficiencies, longevity and aesthetics. Click here to read about our wonderful, caring and knowledgeable providers.
At the Hotze Health & Wellness Center, we help transform lives, naturally, through our 8-Point Treatment Regimen. We treat the whole person naturally and solve the underlying cause of your symptoms. We help you strengthen your immune system and increase your energy level.
Our 8-Point Treatment Regimen includes:
1. Treatment of airborne allergies
2. Treatment of food allergies
3. Treatment of yeast
4. Natural thyroid hormone supplementation when indicated
5. Bioidentical hormone replacement therapy in women and men when indicated
6. Treatment of adrenal fatigue
7. Detoxification through vitamin and mineral supplementation
8. Nutritionally balanced eating and exercise program
FREE BOOK GIVE-AWAY: GIVE THE GIFT OF HEALTH
One of the best things you can do to help your family and friends live a full, vibrant life is to help guide them how to get on a path of health and wellness naturally. In Dr. Hotze's book, Hormones, Health, and Happiness, he describes his journey of going from conventional medicine, which uses surgery and pharmaceutical drugs, to a natural, holistic approach of actively listening to his patients and treating the root cause of their symptoms.
If you know someone in need of help, in Dr. Hotze's book they can learn about allergies, yeast (Candida), hypothyroidism, female and male hormones, adrenal fatigue and cortisol, a nutritionally balanced eating program and vitamin and mineral supplementation.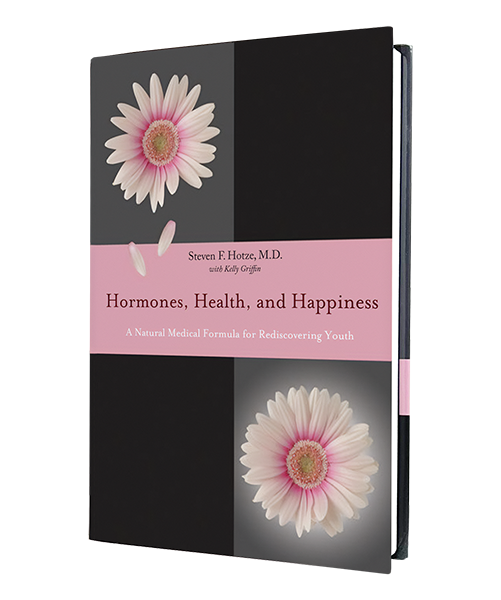 Are you wondering what your symptoms mean? Take our Symptom Checker to find out if you could be suffering from symptoms of hormone decline, hypothyroidism, adrenal fatigue, yeast overgrowth or allergies. Contact a Wellness Consultant for a complimentary wellness consultation at 281-698-8698. It will be our privilege to serve you!
Looking Ahead to the Future
As we celebrate our 34th anniversary, we are excited for what the future holds. Our dedication to your health and well-being remains unwavering, and we will continue to evolve and innovate, adapting to the ever-changing landscape of health and wellness. We strive to be at the forefront of advancements in the industry, ensuring that our guests receive the most effective and comprehensive natural health care possible.
On this special occasion, we extend our deepest gratitude to each and every one of our guests for your trust and loyalty. Your belief in our wellness care and the transformation it can bring is what drives us forward. Together, we have created a community where health and wellness thrive, and we are excited to continue this journey with you. Here's to another year of celebrating success and nurturing a healthier and happier future together.
As always, we are here for you, and we thank YOU for the privilege of serving you!