Antidepressants are Not the Answer for the Symptoms of Hormonal Imbalance
May 21, 2015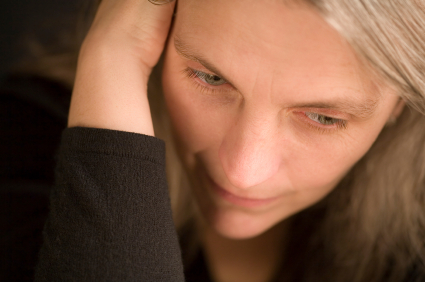 Antidepressants – Traditional Medicine's Answer for Every Health Symptom
Antidepressants are so commonly prescribed today that most people don't think twice about it. Traditional doctors give them out like candy for just about every symptom in the book.   You most likely know several people who are taking antidepressants. You may even be taking them yourself. It is good that you are seeking help for your symptoms.  However, are antidepressants really the answer for the symptoms of hormonal imbalance?   We think there's a more effective, safer solution for you.
You Don't Have a Prozac Deficiency
Besides depressed moods, traditional doctors prescribe antidepressants for many symptoms such as fatigue, insomnia, anxiety, PMS, hot flashes, fibromyalgia, chronic fatigue syndrome, panic attacks, and mood swings. You aren't having these symptoms because you are deficient in Prozac or any other antidepressant.  These are common symptoms of hypothyroidism and hormonal imbalance that often go misdiagnosed.
Other Causes of Depressed Moods
1. Hypothyroidism
2. Low Testosterone
3. Low Progesterone
4. Menopause
Antidepressants are Dangerous, Addictive Drugs
Antidepressants only mask symptoms, and have a host of serious side effects including worsening depression, and suicidal and homicidal behavior. Despite what you may have been told, you this isn't the only answer.  We encourage you to dig deeper and find out what is causing your symptoms.
Caution: Do not stop taking an antidepressant cold turkey.
If you are currently taking antidepressants, you should never stop them abruptly since they are addicting and can cause severe, dangerous withdrawal symptoms.  Work with your doctor to wean off of them slowly and safely.  We recommend reading, "The Antidepressant Solution: A Step-by-Step Guide to Safely Overcoming Antidepressant Withdrawal, Dependence, and 'Addiction,'" by Joseph Glenmullen, M.D. This is a great resource to give to your doctor.
Discover the Underlying Cause of Your Symptoms
Your symptoms are not "all in your head."  Always ask your doctor to explain what is causing your symptoms.  Supplementing with bioidentical hormones can safely restore your body with what it's missing and resolve your symptoms.
To learn more about the root cause of your health problems, click here to take our symptom checker health quiz or share this with a friend who might need it.
Did your doctor prescribe you an antidepressant for your symptoms? Share your experience in the comments below.