What Is Your Compounding Pharmacy Doing to Ensure the Quality of Your Bioidentical Hormones?
July 28, 2011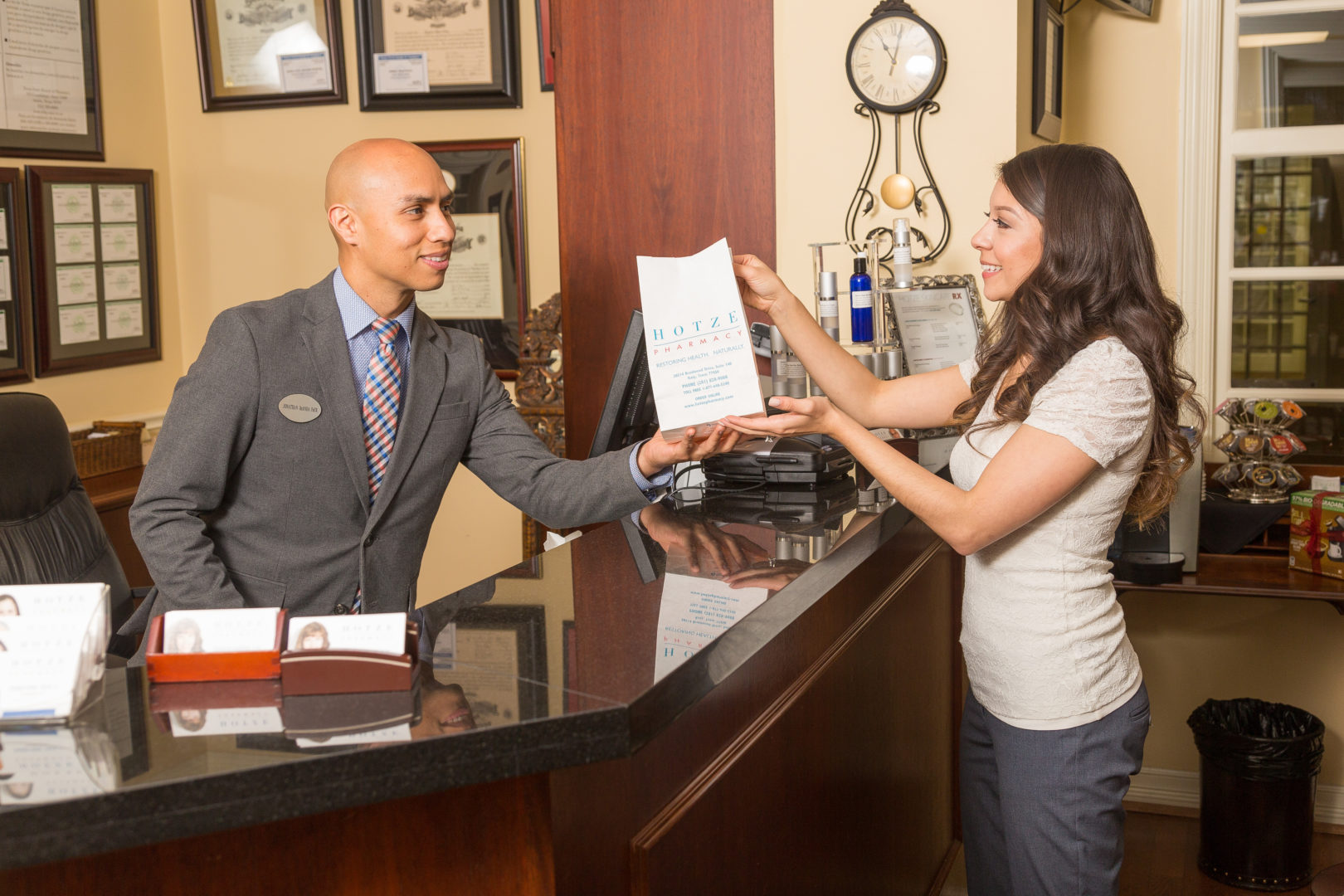 So, you finally did it.  You finally took the plunge and made your appointment with your health and wellness practitioner to begin treatment with bioidentical hormones. You finally decided that you were sick and tired of being sick and tired. Probably, you had to brave the skepticism of many people in your universe—your regular physician, parents, siblings, your spouse or significant other, and maybe even your best friend. Good for you for your perseverance! You have set yourself on the path to enjoying better energy and better health.   Who knows—maybe you'll be the intrepid explorer that blazes the trail for one of them?  I can report that I have watched daily as people have gotten their lives back as a result of bioidentical hormones. Frequently, they remark on their delight at being able to return to being the people they had almost forgotten they once were. Often, their results with bioidentical hormones compel someone they love to join them on their path.
So how do you make all that determination and bravery count? Once you have that, likely, fistful of prescriptions for bioidentical hormones, what's the next step? What is a compounding pharmacy anyway, and how does it differ from a "regular" pharmacy?   Is one compounding pharmacy just as good as the next, or is there more to think about? Can better results be obtained from one form of bioidentical hormones versus another? How do you even know that you are getting what you think you are getting?
More than once, I've encountered one of our patients new to bioidentical hormones in the pharmacy excited, but bewildered, and barely able to frame the questions which will yield the answers necessary for relieving their confusion.   The basics of bioidentical hormones can be confusing. I feel for their bewilderment, yet, at the same time, I am confident that a few answers will help them gain their bearings while on the path to a better quality of life.   Maybe the answers to some of these questions will help your journey, too.
First, a compounding pharmacy is a pharmacy that focuses on preparing customized prescriptions based on what your doctor has ordered specifically for you, whether it is bioidentical hormones or a special thyroid preparation. Generally, because the prescription requirement is patient-specific, there aren't available manufactured agents that can fulfill the order.   Also, in the case of bioidentical hormones, it is not possible for a drug manufacturer to obtain an exclusive right of production as these molecular structures are prevalent in nature. This limited profit potential prevents them from being motivated to manufacture a solution such as bioidentical hormones.   Because special equipment and training are necessary for preparing a customized prescription, most pharmacies you regularly encounter are not able to provide compounded prescriptions.
Second, when considering bioidentical hormones and compounding pharmacies, there are distinctions. While it is true that all must operate according to the rules and laws of the states in which they provide services,  by visiting different pharmacies, a consumer can probably get a pretty good idea of how standards compare between pharmacies, and which ones aim for higher than required standards.   One indication that a compounding pharmacy is committed to operating on a higher plane is obtainment of membership in professional organizations that advocate continuous quality improvement. Another indication is pursuing accreditation through organizations like the Pharmacy Compounding Accreditation Board (PCAB). A PCAB accreditation indicates that an additional outside committee specifically focused on the unique concerns of a compounding pharmacy, can verify that the pharmacy operates by the highest echelon of standards.   How do you know if your compounding pharmacy meets these distinctions? How do you know if your bioidentical hormones are being held to the highest of standard? ASK! Ask the pharmacist. If they do, they will be happy to talk about it with you!
The third question addresses the best dosage forms for bioidentical hormones.   We've experienced a lot of success with dispensing the bioidentical hormones in oral capsules. Guests have found capsular bioidentical hormones convenient and effective. The physicians have been pleased with the consistency of results and compliance that capsules seems to allow. For those patients who have experience with bioidentical hormones in both capsules and creams, many have found better results from their bioidentical hormones by taking them orally. Sometimes, however, there are patients who obtain better results through the use of creams, so our practice will continue to provide both dosage forms of bioidentical hormones. Due to the fact that it is easier to be assured of the correct dose and it eliminates the risk for the transfer of bioidentical hormones to an unintended user via skin contact, patients that visit the doctors from whom we receive the most prescriptions are started on capsules.
Fourth, the best way to be assured that you receive bioidentical hormones in the dose that you are expecting is to ask about the pharmacy's quality assurance standards. There are many measures a compounding pharmacy can incorporate into a quality assurance program.  One measure that can indicate quality assurance is a focused practice. A compounding pharmacy devoted solely to compounding bioidentical hormones has the ability to focus on, and fine-tune, each of its formulas to ensure that every staff member compounds each one the same effective way every time. Another practice that establishes quality control is documenting multiple checks throughout the preparation of each compound. A third measure of validating quality assurance is demonstrating potency results within appropriate range, as proven by sending randomly-selected preparations for testing by an outside lab.   Compounding pharmacies committed to quality and consistency will have methods of verifying what they produced that they will be happy to describe.
Hopefully, these answers have begun to clarify and highlight the role that the compounding pharmacy can play in your pursuit of health and wellness through the use of . Your pharmacy and pharmacist can be a partner to assist you in your journey. Don't be afraid to find one that's a good match for you and enlist their support!