The Healthiest Green Shake Recipe Ever
June 28, 2011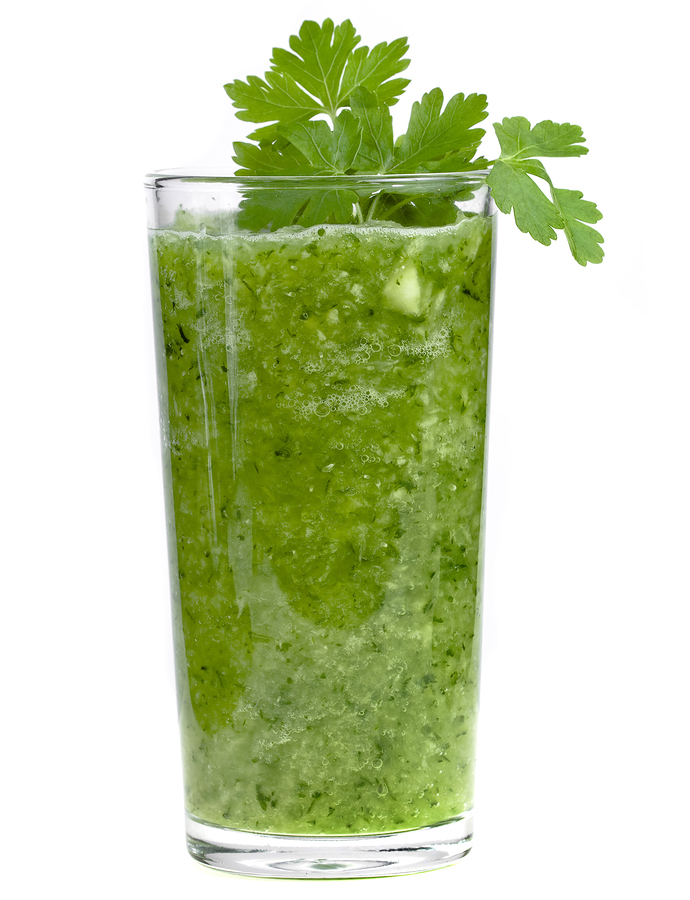 The Healthiest Green Shake Recipe Ever
Around here, we like to think of Dr. Ellsworth as the perfect example of a healthy eater. As some of you know, Dr. Ellsworth practices a plant-based eating plan. We frequently see him enjoying a liquid, green, veggie mixture during lunchtime and have always wondered what it contained.
Recently on our radio show, Dr. Ellsworth revealed the secret to his green shake recipe. Since then, we have received an overwhelming demand from our listeners to share the recipe. The recipe is called "Sylvia's Super Salubrious Salad Shake" after his wife Sylvia. We dare you to say that alliteration three times fast! Call it what you want, this recipe has to be the healthiest shake EVER.
In a powerful blender (like a Vitamix) add the following ingredients:
• 1 handful of carrots
• 3 cloves garlic, pressed
• ½ jalapeño pepper
• 1 t. minced ginger
• 2 T. red onion
• 6 rehydrated dried tomato halves
• 2 handfuls of spinach
• 1 large leaf of kale (center rib removed)
• 3 large leaves of romaine lettuce
• 1/2 avocado
• 1 t. Bragg's Amino Acids or Nama Shoyu or soy sauce
• 1 t. sea salt
• 1 T. fresh lemon or lime juice
• 1 T. hempseed or flaxseed oil
• 1/2 cup water
Whiz altogether until a nice smooth consistency. You will probably need to eat with a spoon, but you can add more water if you want to drink it.