How CoQ10 Protects Your Heart
February 11, 2019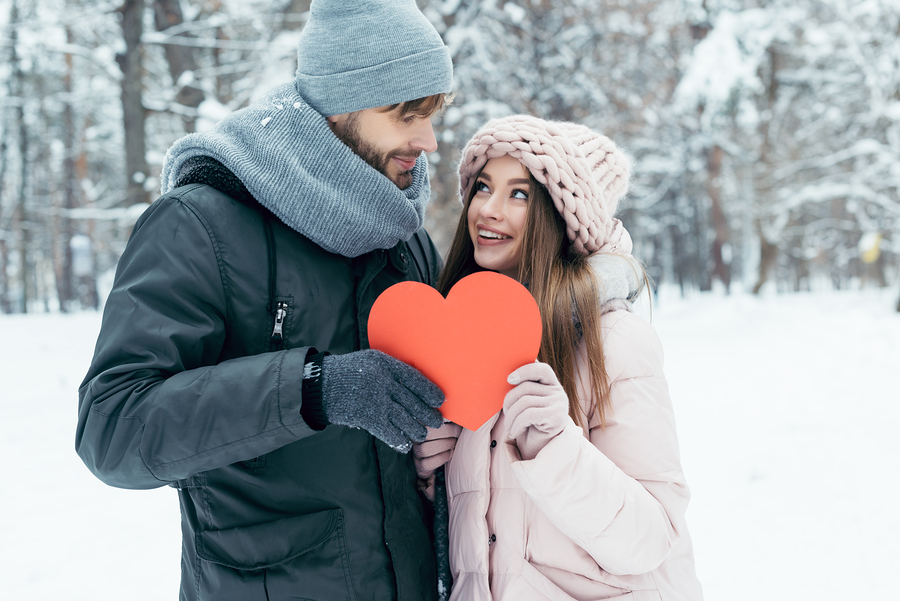 We all want to live a healthy, fulfilling life, and taking care of your heart is one of the most important things you can do to help ensure that. Our heart requires many nutrients to stay healthy and strong, and today we are going to discuss a very important one: CoQ10.
What is CoQ10?
Coenzyme Q10 (CoQ10), or ubiquinone, is a powerful fat soluble antioxidant which facilitates the production of energy. It is found in every cell of your body. CoQ10 is a mitochondrial coenzyme which is essential for the production of ATP (adenosine triphosphate), which is the source of energy needed in your cells. (3)
In addition to providing powerful cardiovascular support, CoQ10 provides a sense of well-being. It stimulates the immune system and may lower blood pressure. It aids the body in detoxing from drugs used to treat many common diseases, and may improve the aging process. It may help prevent migraine headaches and even slow down early macular degeneration.
CoQ10 is made by your body, and is also found in food and supplements. CoQ10 is found in organ meats such as heart, liver and kidney, and beef, chicken, spinach, broccoli, avocados, oranges, strawberries, olive oil, sardines, mackerel and peanuts.
Causes of CoQ10 Deficiency
As the body ages, its production of CoQ10 declines significantly (1) and therefore, the need for additional CoQ10 becomes even more important. Younger people can take CoQ10, but older people should take ubiquinol, the reduced form of CoQ10, since it is more easily absorbed. Ubiquinol may be of special importance for adults over 40 looking to support normal aging and cardiovascular function.
Research shows that the elderly appear to be more susceptible to coenzyme Q10 deficiency. Athletes, who require the most efficient use of oxygen consumption by mitochondria (the powerhouse of the cell) for athletic performance, are also susceptible to mitochondrial dysfunction due to coenzyme Q10 deficiency. (2) Statin drug users are also at risk for a CoQ10 deficiency. (8, 9)
Benefits of CoQ10 Supplementation for Your Heart
Being at the core of cellular energy processes, CoQ10 assumes importance in cells with high energy requirements like the cardiac cells which are extremely sensitive to CoQ10 deficiency produced by cardiac diseases. CoQ10 has thus a potential role for prevention and treatment of heart ailments. (3)
CoQ10 inhibits LDL oxidation and thus the progression of atherosclerosis. It decreases proinflammatory cytokines and decreases blood viscosity which is helpful in patients of heart failure and coronary artery disease. It also improves ischemia, an inadequate blood supply to the heart. Significant improvement has been observed in exercise tolerance in patients given CoQ10 in the various trials conducted in patients of heart failure, hypertension, ischemic heart disease and other cardiac illnesses. Recently it has been found to be an independent predictor of mortality in congestive heart failure. (3)
Research shows that patients with cardiovascular disease who were treated with CoQ10 saw a statistically significant improvement in myocardial function. As an added benefit, patients were able to decrease the amount of cardiac medications they were taking. Before treatment with CoQ10, most patients were taking from one to five cardiac medications. During this study, overall medication requirements dropped considerably: 43% stopped between one and three drugs. In conclusion, CoQ10 is a safe and effective treatment for a broad range of cardiovascular diseases, producing gratifying clinical responses while easing the medical and financial burden of multidrug therapy. (4)
CoQ10 consumption may protect against atherosclerosis. (5) Research shows that CoQ10 is associated with beneficial effects on inflammatory markers and reduced progression of coronary atherosclerosis. C-reactive protein was also decreased. (6) Study results demonstrate that the addition of CoQ10 to conventional therapy significantly reduces hospitalization for worsening of heart failure and the incidence of serious complications in patients with chronic congestive heart failure. (7)
Beware: Statin Drugs Deplete CoQ10
While conventional doctors prescribe statin drugs, also known as cholesterol lowering drugs, to help your heart, they are actually hurting your heart. Besides weakening your heart muscle (10), they deplete your CoQ10 levels which are crucial for a healthy heart.
Statins interfere with the production of mevalonic acid, which is a precursor in the synthesis of coenzyme Q10. Multiple studies have shown that statins can decrease coenzyme Q10 levels and that statin medications do routinely result in lower coenzyme Q10 levels. (8)
Coenzyme Q10 is an important component of mitochondrial biochemistry, allowing for the production of ATP. Statins inhibit one of the key steps in coenzyme Q10 synthesis. These drugs have been associated with a reduction in serum and muscle tissue coenzyme Q10 levels and may play a role in statin-induced myopathy (disease of muscle tissue). Given the low risk of toxicity and the potential benefit in treating statin-induced myopathy, a trial of coenzyme Q10 daily should be considered for these patients. (8)
Research demonstrates that an elderly population of athletes receiving statins would appear to be ideally suited to experiencing the greatest benefit from coenzyme Q10 supplementation, given the high risk of mitochondrial dysfunction from coenzyme Q10 deficiencies in this group.(8)
A study found that statin drugs are associated with decreased myocardial (heart muscle) function. Statin use is known to be associated with myopathy, muscle weakness and rhabdomyolysis, a breakdown of muscle fibers resulting in the release of muscle fiber contents into the bloodstream. (9)
Watch as Dr. Hotze discusses the benefits of CoQ10:
Protect Your Heart
Take action today to protect your heart and overall health today by adding CoQ10 or Ubiquinol to your daily regimen. Keeping your thyroid and sex hormones at optimal levels will also help ensure a healthy heart. Take our symptom checker quiz today to find out if you may have symptoms of hormone imbalance.
Related Content
Did a Magnesium Deficiency Cause Carrie Fisher's Heart Attack?
Is Untreated Hypothyroidism Putting Your Heart at Risk?
How Vitamin C Prevents Coronary Artery Disease
Research
1. Coenzyme Q10 and Statins: Biochemical and Clinical Implications
2. Coenzyme Q10 and Statin-Induced Mitochondrial Dysfunction
3. Role of Coenzyme Q10 (CoQ10) in Cardiac Disease, Hypertension and Meniere-Like Syndrome
4. Usefulness of Coenzyme Q10 in Clinical Cardiology: A Long-Term Study
5. Coenzyme Q10 Consumption Promotes ABCG1-Mediated Macrophage Cholesterol Efflux: A Randomized, Double-Blind, Placebo-Controlled, Cross-Over Study in Healthy Volunteers
6. Aged Garlic Extract and Coenzyme Q10 Have Favorable Effect on Inflammatory Markers and Coronary Atherosclerosis Progression: A Randomized Clinical Trial
7. Effect of Coenzyme Q10 Therapy in Patients with Congestive Heart Failure: A Long-Term Multicenter Randomized Study
8. Coenzyme Q10 and Statin-Induced Mitochondrial Dysfunction
9. Statin Therapy Decreases Myocardial Function as Evaluated via Strain Imaging