Dr. Hotze's Top 8 Men's Health Podcasts
June 22, 2023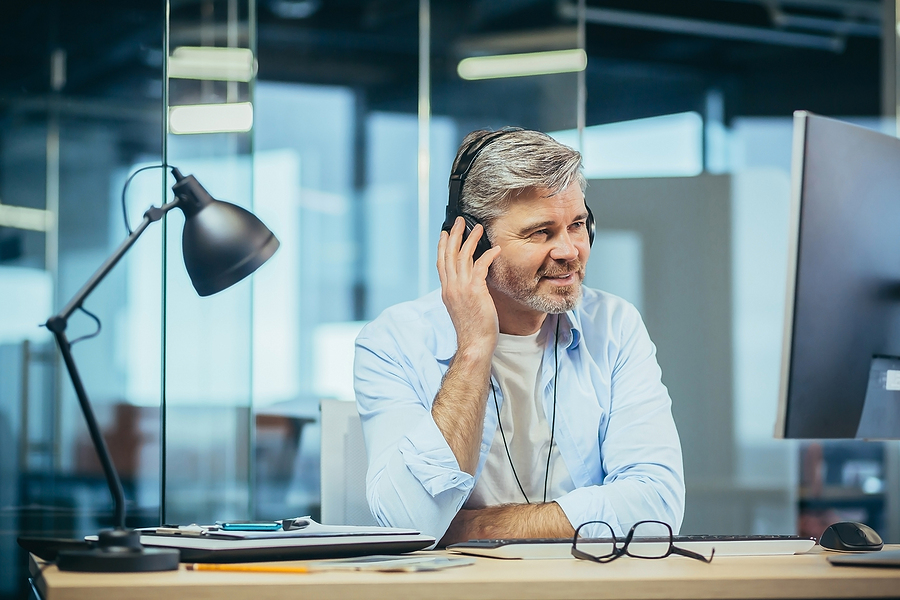 Do you want to learn more about how to regain your energy and vitality through natural approaches to health? On Dr. Hotze's Wellness Revolution Podcast, he interviews like-minded experts who share their knowledge on natural health and wellness. He also interviews guests who have had a health transformation on our wellness program who share their testimonials to help others. Their stories will inspire you. Here are Dr. Hotze's top 8 men's health podcasts.
1. Causes of Low Energy in Men
Men, are you dragging through your days with little to no energy? Do you just want to rest on the couch as much as you can? As you get older, your hormones naturally decline and need to be restored back to normal levels in order to keep your energy level high and keep you healthy and well. In this podcast, Dr. Hotze discusses key factors that contribute to low energy in men, and what you can do naturally to get energized again!
2. The Root Cause of Heart Disease with Dr. Derrick DeSilva
Dr. Hotze and his special guest, Dr. Derrick DeSilva, discuss the number one killer of Americans – heart disease. Learn what is actually the real cause of heart disease and how to prevent it. Watch to find out what Dr. DeSilva recommends to keep your heart healthy and strong.
3. How Testosterone and Thyroid Affect Men's Health
In this podcast, Dr. Hotze talks about testosterone, low thyroid function and heart disease in men. He explains how testosterone, thyroid hormones, and heart health are interrelated. In addition to hormone levels declining with age, toxins in the environment can decrease the production of male hormones, as well. Dr. Hotze discusses the importance of maintaining optimal hormone levels as men age. Learn his secret to increased energy, vitality, drive, and better moods!
4. How to Improve Low Libido in Men
Dr. Hotze discusses the common cause of low libido in men. Discover how restoring testosterone levels naturally with bioidentical testosterone will improve libido, along with brain, cardiovascular, muscular function and much more.
5. How to Stay Energized All Day Long! (Matt's Real Life Testimonial)
Dr. Hotze and his guest, Matt Schomburg, discuss Matt's journey from dragging to thriving. He was low on energy and hit a midday slump and was tired the rest of the day. After treatment at the Hotze Health & Wellness Center, Matt is sleeping better, he wakes up energized, and maintains his energy level all day long. Watch Matt's testimony and discover what helped him become full of energy and vitality.
6. Dr. Derrick DeSilva on Arterosil for Heart Health
Dr. Hotze and Dr. Derrick DeSilva discuss heart health and a groundbreaking supplement that could save your life: Arterosil. Studies have shown that this unique nutraceutical increases arterial elasticity and significantly reduces blood pressure. Watch now to learn how to protect your heart!
7. Dangers of Mercury Amalgam Dental Fillings with Dr. Blanche Grube
Dr. Hotze and special guest, Dr. Blanche Grube, a Board-Certified Biological Dentist, discuss the harmful effects of mercury amalgam fillings (also called silver fillings) used in modern dentistry and how these fillings can negatively affect your overall health. The harmful effects of mercury include damage to the nervous system, immune system, digestive system, vital organs, and can be fatal. If you have mercury amalgam fillings, you don't want to miss this episode!
8. Regain Your Motivation and Energy! (Tony's Real Life Testimonial)
Dr. Hotze and his guest, Tony Sims, discuss Tony's journey from feeling lethargic to being motivated, setting goals, and dreaming of his future. Tony was struggling with what he calls "the blahs" and he had noticed muscle loss and increased fat for over 10 years. Watch to find out how Tony got his energy and life back!
FREE TESTOSTERONE REPORT!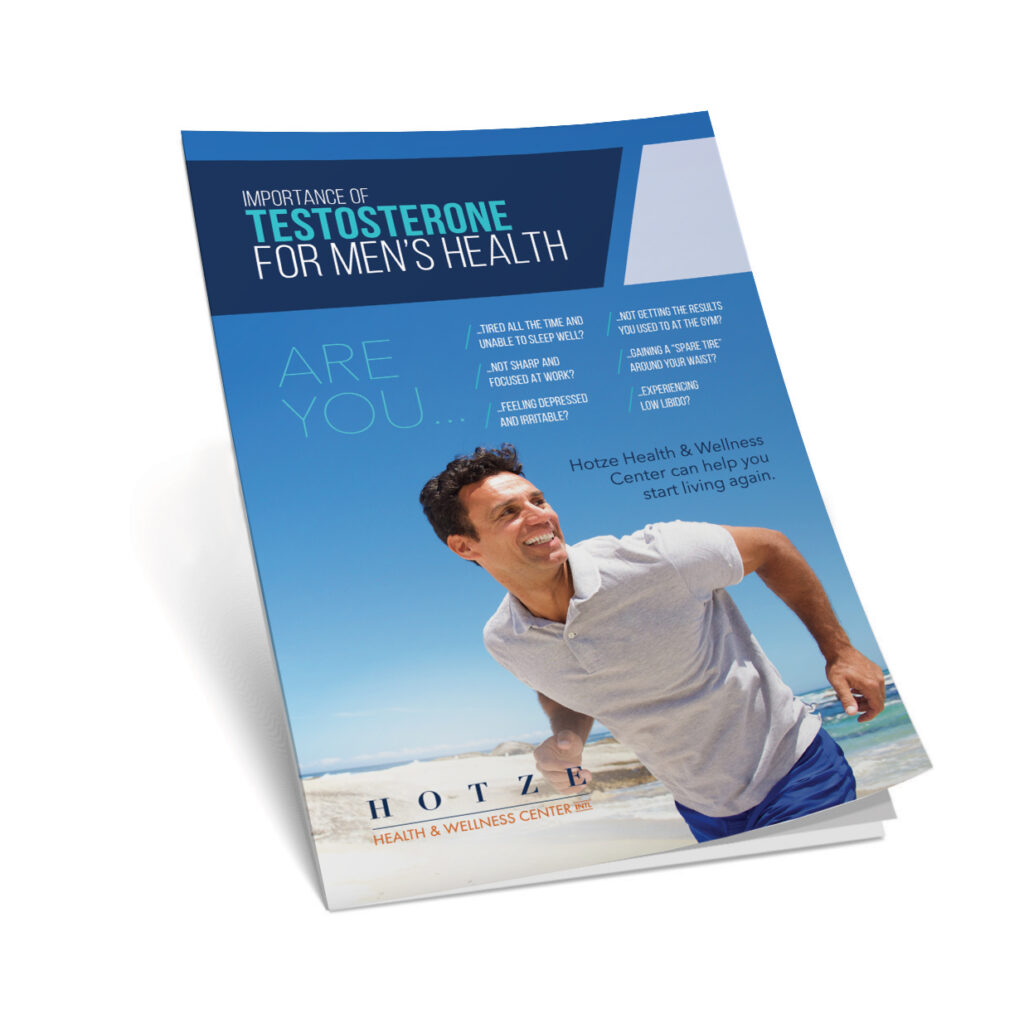 In The Testosterone Report you will learn why testosterone is the key contributor to a man's health and sense of well-being. You will discover the signs and symptoms of low testosterone in men, what causes a testosterone deficiency and why you're not getting the help you need. As a bonus, you will read about someone who's been in your shoes, what he did about it, and how amazing he feels today! Click here to get your free Testosterone Report.
Take Charge of Your Health Today!
Are you ready to regain your health, energy, and vitality? Take our Symptom Checker to find out if you could be suffering from symptoms of low testosterone, hypothyroidism, adrenal fatigue, yeast overgrowth or allergies. Contact a Wellness Consultant for a complimentary wellness consultation at 281-698-8698. It will be our privilege to serve you!