Low Dose Immunotherapy (LDI) for Airborne, Food and Chemical Allergies
August 31, 2023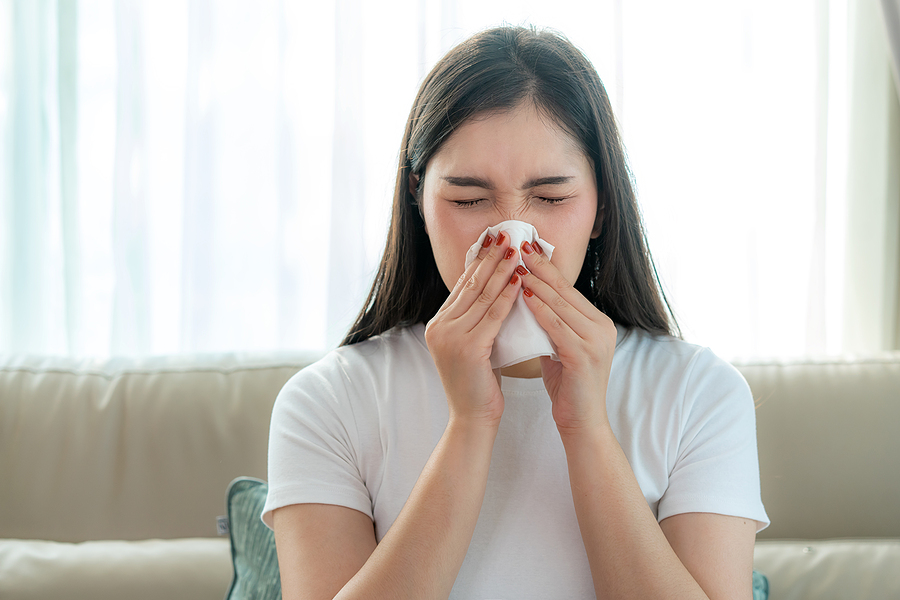 Allergies can be a real nuisance and greatly disrupt your quality of life. Your head may feel like it's going to explode from a sinus infection or you can't breathe because of all the sinus congestion. Maybe you have bad asthma that you can't get control of. You may react negatively to certain foods or chemicals in the environment.
Allergies can cause you to not only feel horrible, but also miss work, as well as time with friends and family. If you've ever had severe allergies, then you know exactly what we're talking about.
The Hotze Health & Wellness Center has been a leader in the treatment of allergies since 1989. We were early adopters of sublingual immunotherapy drops, which eliminate the pain and inconvenience of allergy shots, and most of our guests who are allergic to pollen, animal dander, dust mites, and more, did well on allergy drops.
But what about people with food allergies or chemical sensitivities, which allergy drops and shots do not treat? We have a solution that can literally eliminate allergies and sensitivities to an incredibly broad spectrum of inhalants, foods and chemicals. We would like to tell you about a breakthrough treatment for inhalant, food and chemical allergies.
A Breakthrough Treatment for Inhalant, Food and Chemical Allergies 
It's called Low Dose Immunotherapy (LDI), and it is now our treatment of choice for all our guests who have allergies or sensitivities of any kind. LDI can treat significantly more sensitivities than conventional allergy shots, and it has a much lower risk of a serious allergic reaction (like anaphylaxis) because the dose is so small. LDI can be safely used in both adults and children.
LDI Addresses Over 300 Allergens 
LDI is a unique therapy that has much broader effects, acts faster and is longer lasting than conventional allergy treatments. Rather than the 20–40 inhalant allergens in allergy drops and shots, LDI desensitizes you to more than 300 common airborne irritants, foods and chemicals.
How it Works
The allergens and chemical antigens in LDI are administered sublingually in one dose every 7 to 10 weeks. Subsequent doses are titrated with different dilutions, depending on your symptoms, and are continued for an average of 2 ½ years. After that, you may require a booster dose every 12–18 months, although some guests have complete resolution of their symptoms and do not need boosters.
Unlike conventional allergy shots and drops, which stimulate the production of antibodies that block the allergic response, LDI essentially resets your immune system. It activates immune cells called T-regulatory (Treg) cells that shut off excessive immune activity and inflammation characteristic of allergies and hypersensitivities. Tregs remain in your system for a fairly long time; half of them will still be active after 12–16 weeks. The more activated Treg cells in circulation, the longer the response lasts. There is also a cumulative effect, meaning that Tregs build up in your system, and your sensitivity to allergens decreases with each successive treatment.
LDI is Effective for Multiple Conditions
LDI can be used for the treatment of a broad range of allergies, sensitivities and related symptoms, including the following:
Respiratory: Hay fever, asthma, chronic rhinitis, sinusitis, cough, ear infections and postnasal drip.
Skin: Eczema, hives and itchy skin.
Food: Immediate and delayed reactions to food allergens.
The success rate for symptom improvement with LDI is approximately 90%, and treatment failures are rare. Because of LDI's positive effects on the immune system, many guests also experience improvements in headaches, mood disorders, behavior problems, digestive disorders, autoimmune diseases and more.
Low Dose Immunotherapy is Safe
LDI is exceptionally safe. The allergen/antigen doses are much, much lower than those used in conventional immunotherapy that may cause pain at the injection site, swelling, hives, and, in rare cases, life-threatening anaphylactic shock. No serious reactions have ever been reported with LDI. It is so safe it has even been used to treat children younger than one year of age.
Watch this podcast video as Dr. Steven Hotze and Kathryn Ritchie discuss her son's severe eczema and food allergies. Find out how we were able to help him with his eczema, food allergies, and thyroid, so that he was able to become a thriving, healthy, happy young boy!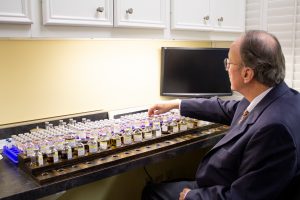 Physician Assistant Ronald Parker, who has specialized in allergy testing and treatment for more than three decades, describes LDI as the most remarkable allergy treatment he has ever seen. "We are offering LDI to anyone who wants a treatment that will cover inhalant, food and chemical allergies. With this much broader approach, it works for all these things and more."
LDI's Advantages Over Conventional Allergy Treatments  
Here's a recap of all the advantages of low dose immunotherapy:
Broader coverage: LDI includes 300+ inhalant, food and chemical allergens, compared to 20–40 inhalant allergens in shots and drops.
90% success rate: Treatment failures are rare, including in people who have had little success with other allergy treatments.
Faster results: Most people see improvements within the first three treatments, and many have reduced symptoms after the very first treatment.
More convenient: Less frequent treatments are required, once every 7–10 weeks for the first year, tapering down in subsequent years and often terminated after about two and a half years with no loss of protection. Sublingual preparations can be shipped to you and administered at home.
Exceptionally safe: No serious adverse effects have ever been reported.
Less expensive: LDI is less expensive than years of weekly or biweekly allergy shots and daily allergy drops.
We are administering LDI sublingually (under the tongue), which means you can take your dose at home! This is not a one-size-fits-all therapy; it requires feedback from you to be successful. Our goal with LDI treatment is total resolution of your allergy symptoms by adjusting your next dose, based on what you report after each administration, until we find your optimal dose. It best to come in person for your initial visit and then the sublingual drops can be shipped to your home every 7-10 weeks.
Jim's Amazing Testimonial
Watch this podcast video as Dr. Hotze and guest Jim Kaye discuss how Low Dose Immunotherapy (LDI) treatments have drastically changed his life for the better! Jim had been suffering with very severe allergies, severe asthma, and anaphylaxis since 1964 and that made a "normal" life seem impossible.  Watch how he got his life back! (…and he can now be around pets and ragweed!)
 Call Us Today!
Are you ready to get control of your allergies? Contact our Wellness Consultants at 281-698-8698 for your complimentary consultation. It will be our privilege to serve you!