All-Natural Skin Care Products for Skin Rejuvenation
November 10, 2017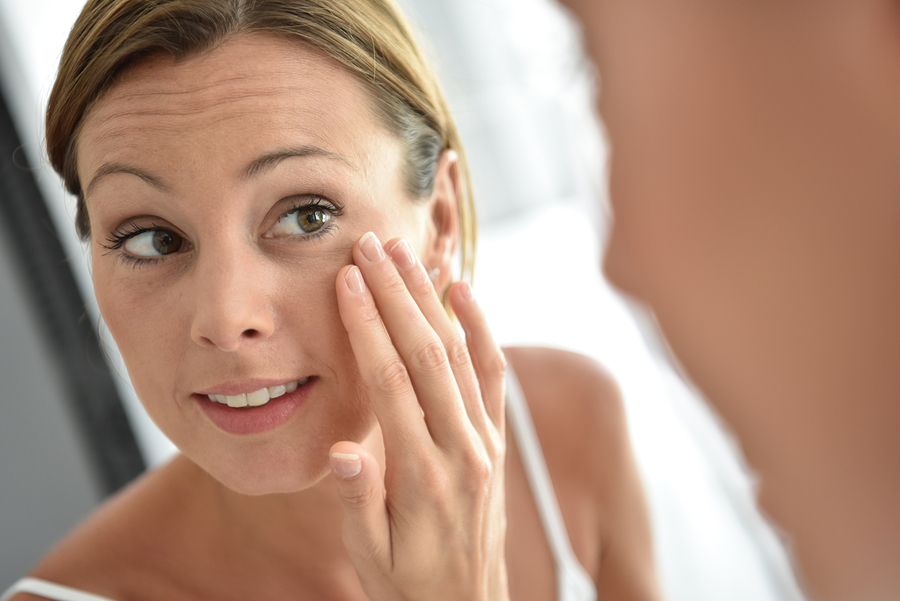 Okay, let's be honest. Our appearance matters. No one wants to show signs of aging, uneven skin tone, scarring or acne. The golden question remains however, which skincare products are best to use?
Mainstream media will tell you that your gateway to beauty resides in Olay, Estée Lauder or even Chanel. All of which cost between $20- $400, which is a large range for products that all come with the same promises!
So, here's a little secret that will save you from going out and spending hundreds of dollars trying all the over-the-counter miracle creams: read the label. Many skincare products on the market include a host of chemicals, including parabens, which are synthetic preservatives found in foods, cosmetics and personal care products. The main issue with parabens is that they mimic estrogen and will disrupt your hormone balance.
Men with an increase in estrogen will notice an onset of fat around the midsection and in their breast tissue. Too much estrogen can also decrease sperm count. In women, excess estrogen will throw them into a state of "estrogen dominance," which can increase the risk of cancers and contribute to unwanted weight gain.
At Physicians Preference Pharmacy, we believe that less is more when it comes to skincare ingredients. That is why we developed a skincare line that is all-natural and free of the harmful chemicals that ultimately speed up the aging process.
The Physicians Preference Pharmacy Women's Anti-Aging Skincare Line includes: 
Eye Renewal Cream: Boosted with natural moisturizers, anti-oxidants, and caffeine, this renewing eye cream helps firm and smooth the delicate eye area, while also decreasing puffiness and dark circles underneath. All eyes will be on you!
Face and Body Revitalizer Oil: This rich, intensely hydrating blend of oils is a perfect alternative body moisturizer to the chemical-laden products commercially available on the market. Perfect for the whole family to use!
Other Topical Preparations:
Hotze Rosacea Cream: Used on a daily basis, this cream, containing anti-inflammatory, anti-bacterial, and humectant ingredients calms flare-ups and flushing associated with rosacea, helping you feel more confident and self-assured.
Hotze Acne-Free Cream: Formulated with natural anti-inflammatory and anti-bacterial ingredients, including tea tree oil and Vitamin A, this cream is a safe alternative to harsh topical products and oral antibiotics.
Each formula has been compounded according to the same stringent quality standards you expect from Hotze, assuring the highest quality of skincare.  Hotze Pharmacy's purpose is to help individuals balance their hormones naturally, and since skincare is absorbed by the body, ingredients matter.  So, ask yourself, is it really working disrupting your balance all for your moisturizer?
Get your glow back!
Our proprietary line of compounded skincare preparations nourishes, refreshes and invigorates tired, stressed skin. If you are interested in trying products from our Physicians Preference Pharmacy Skincare line, we are here to assist you! Call us today at 281-828-9088.