Food for Thought: 10 Superfoods for Brain Health
March 7, 2018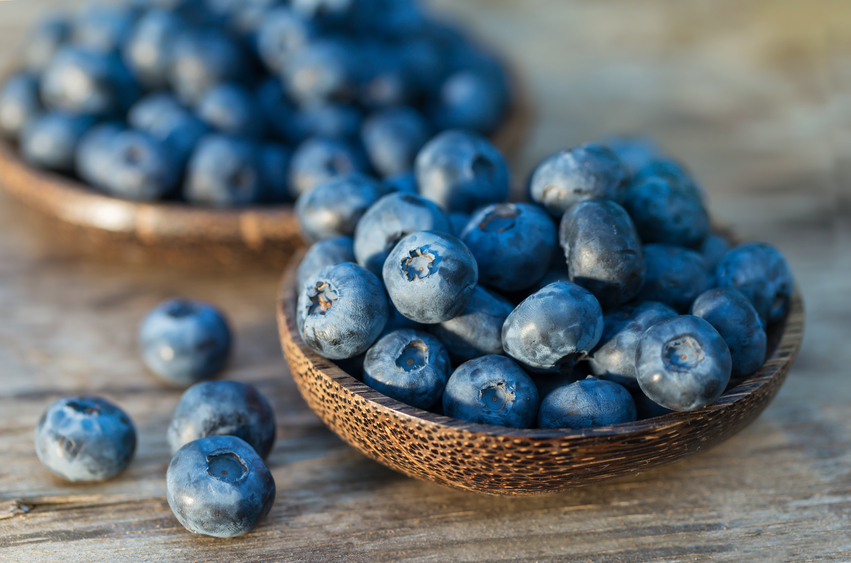 We all have experienced some brain fog and memory loss as we get older, and it can be frustrating.  We all want to do all we can to keep our brain functioning at its best, naturally. One common cause is a poor diet. In addition to cleaning up your eating habits, there are some foods deemed as "superfoods" for your brain. Just as spinach gave Popeye strong muscles, here are a few top superfoods that can give you brain power.
1. Blueberries
These tiny berries are packed full of antioxidants that protect your brain from oxidative stress and reduce inflammation, helping to improve cognition and memory. The findings of one research study suggest that blueberries could possess a wide range of physiological effects against neurodegenerative diseases (1) . The results of another study show that blueberries enhanced motor performance and improved cognition, specifically working memory. (2) Try adding a few flavorful blueberries to your breakfast each day.
2. Walnuts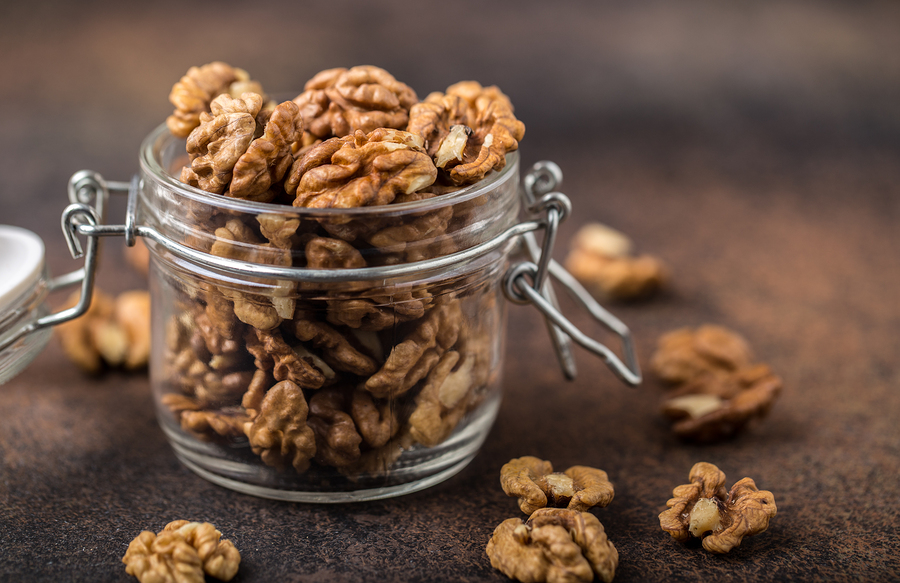 Did you ever notice what part of the body walnuts resemble? That's right – your brain! Walnuts have omega-3 fatty acids which can enhance brain function. A research study on how walnuts affect brain aging and behavior shows that they enhance brain health. (3) Another study suggests that walnuts may be useful against memory impairment and exert anti-amnesic activities.(4) So when you are preparing your snacks for the upcoming week, throw a handful of walnuts into a small container to take with you. They are easy to eat on-the-go and they also fill you up when you need a quick snack.
3. Fish
Fish contain omega-3 fatty acids, which are highly concentrated in the brain and are important for brain memory and function. Omega-3 fatty acids help reduce inflammation. Research shows that long term omega-3 supplementation prevents the development of intracranial atherosclerosis (plaque buildup in the arteries of your brain). (5) Another study provides evidence that omega-3's exert positive effects on memory function in healthy older adults.(6) Omega-3 fatty acids are found in fish, such as salmon, tuna, and halibut, as well as algae and krill, some plants, and nuts. Adding fish to your diet is a great way to get your omega-3's, however if you aren't a seafood person and don't like eating fish, then a good alternative is a high quality fish oil supplement that is free heavy metals and impurities.
4. Avocados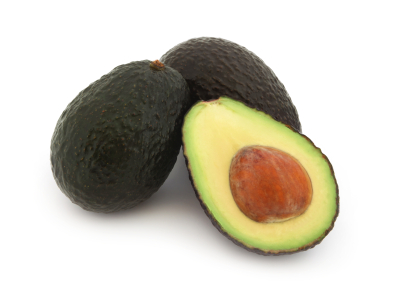 Now here's an incentive to eat a little more guacamole. Avocado's contain the good, healthy fats, potassium, vitamins K, C and E, folate, iron, fiber, magnesium, potassium, B vitamins, and can improve memory and concentration. The nutrients in avocados can help prevent blood clots in the brain and folate, in particular, can help prevent Alzheimer's. Study results demonstrate that avocados can prevent brain dysfunction induced by diabetes. (7)
5. Dark Chocolate
It won't take a lot of convincing to add a little dark chocolate to your day to help boost your brain power. Dark chocolate has powerful antioxidants that help protect your brain. The results of a research study on dark chocolate demonstrate that it improves the cognitive performance in spatial memory.(8) Dark chocolate also contains caffeine, which is a stimulant that can improve mental alertness and enhance focus and concentration.
6. Green Tea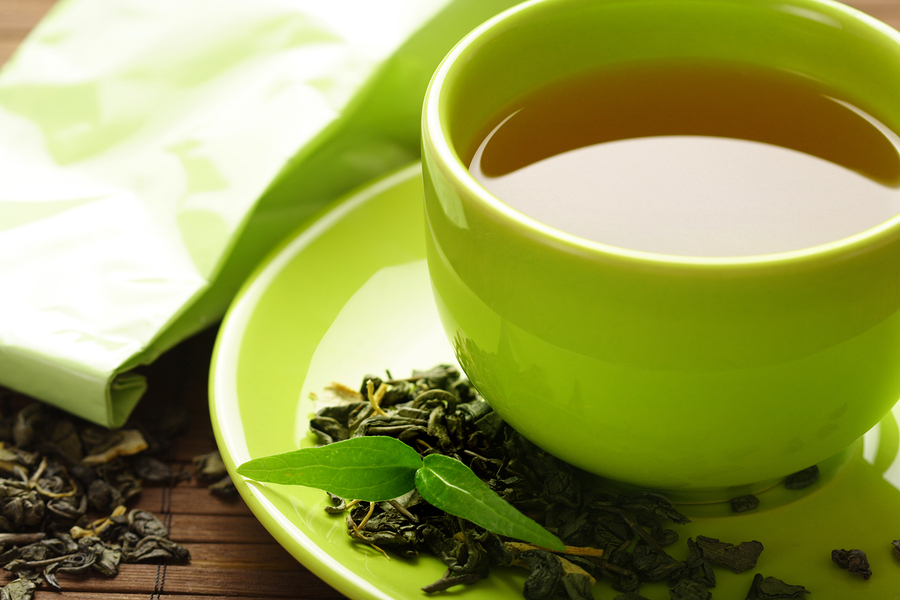 Drink up! Adding a cup of green tea to your daily regimen can do wonders for your brain. Green tea contains polyphonols, such as flavonoids and catechins, which function as powerful antioxidants that protect your brain cells from free radical damage and improve brain function. A recent study provides evidence that green tea improves memory. (9)
7. Broccoli
Broccoli has high levels of vitamin K, which has been shown to help prevent Alzheimer's disease. (10) It also has choline which can improve your memory and brain function. Broccoli is also a good source of folic acid, which affects cognitive function and mood, especially in older people.(11)
8. Egg Yolks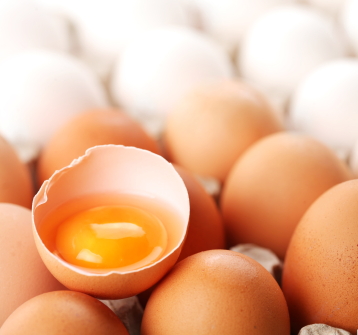 Egg yolks are the most concentrated source of choline, which as we mentioned above is good for your brain. It plays important roles in brain and memory development in the fetus and appears to decrease the risk of the development of neural tube defects. (12)
9. Beets
Beets are a great source of nitrates and provide a natural means of increasing nitric oxide in the body. They have been reported to restore blood flow of the brain.  Beets can stimulate increase in the frontal cortex perfusion, a region of the brain responsible for essential cognitive processes such as executive function, working memory and task-switching. (13)
10. Green Leafy Vegetables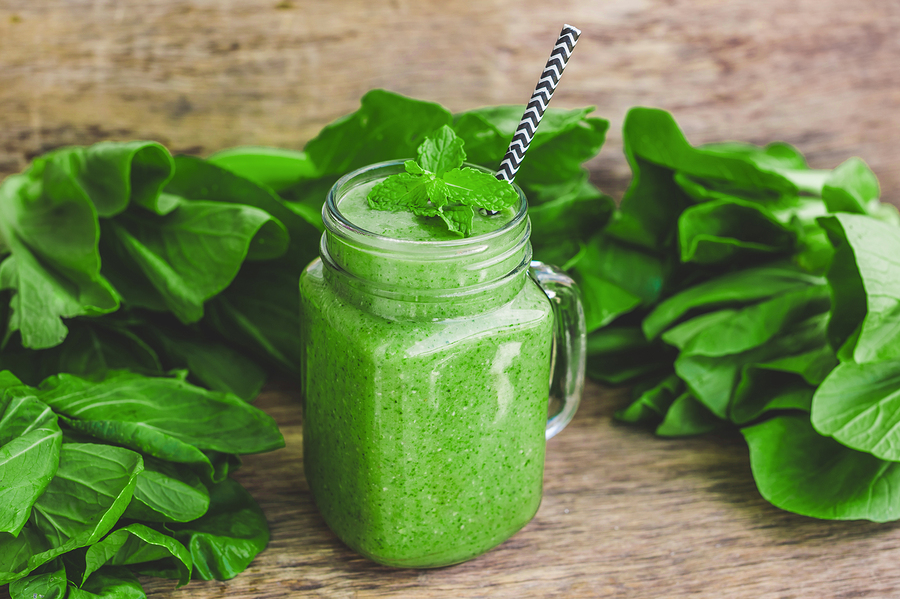 Research shows that one serving per day of green leafy vegetables may help slow cognitive decline with aging. Dark leafy vegetables are great sources of nutrients such as vitamins A,C, E and K, B vitamins, fiber, iron, magnesium, postassium and calcium. (14)
It's comforting to know that the God given food we have on our planet has a role in nourishing our bodies and preventing disease. Next time you're at the grocery store, pick up a few of these superfoods to incorporate into your daily eating plan so that you can boost your brain power and have a super productive day!
Hormone Imbalance Can Cause Brain Fog and Memory Loss
Are you eating really healthy but still having brain fog and memory problems? Hormone imbalance could be the cause.  Take our symptom checker quiz today to find out if you have symptoms of hormone imbalance.
Related Articles
How to Tap Into What Your Brain Can Do For You
Brain Food for Thought
Research
1.Blueberry (Vaccinium virgatum) Leaf Extracts Protect Against Aβ-induced Cytotoxicity and Cognitive
2. The Beneficial Effects of Berries on Cognition, Motor Behaviour and Neuronal Function in Ageing
3.Grape Juice, Berries, and Walnuts Affect Brain Aging and Behavior
4. Antiamnesic Effects of Walnuts Consumption on Scopolamine-Induced Memory Impairments in Rats
5. Omega-3 Fatty Acid Supplement Prevents Development of Intracranial Atherosclerosis
6. Impact of Omega-3 Fatty Acid Supplementation on Memory Functions in Healthy Older Adults
7. Avocado Oil Improves Mitochondrial Function and Decreases Oxidative Stress in Brain of Diabetic Rats
8. The Neuroprotective Effect of Dark Chocolate in Monosodium Glutamate-Induced Nontransgenic Alzheimer Disease Model Rats: Biochemical, Behavioral, and Histological Studies
9. Green Tea Extract Enhances Parieto-Frontal Connectivity During Working Memory Processing
10. Low Vitamin K Intakes in Community-Dwelling Elders at an early Stage of Alzheimer's Disease
11. Folic Acid, Ageing, Depression, and Dementia
12. Choline: An Essential Nutrient for Public Health
13. The Potential Benefits of Red Beetroot Supplementation in Health and Disease
14. Nutrients and Bioactives in Green Leafy Vegetables and Cognitive Decline: Prospective Study