How to Find Skincare Treatment (without the Scary Side Effects)
October 17, 2018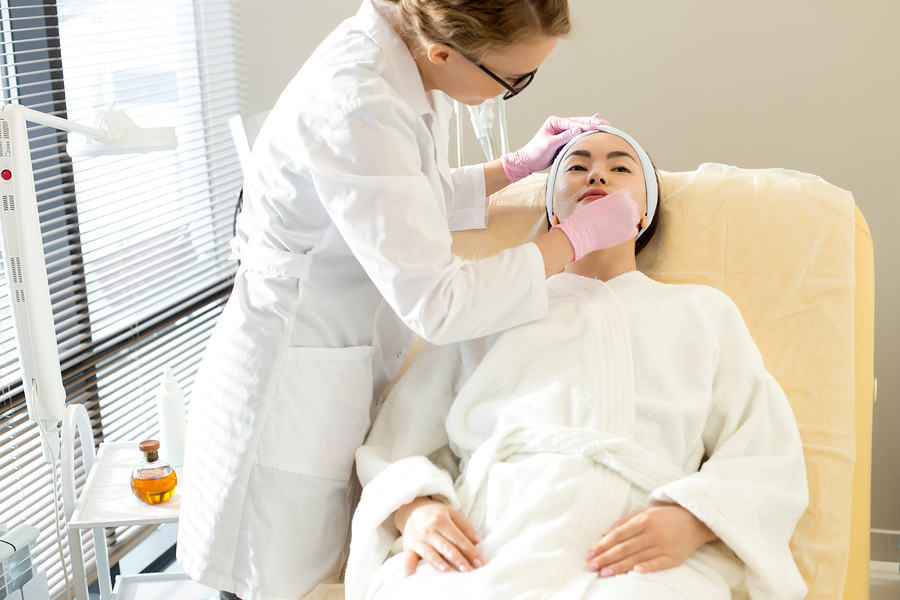 The father of internal skincare, Dr. Howard Murad, said it best: "Aging is a fact of life. Looking your age is not." This could not be any truer today. In an age of celebrities, socialites and skincare advocates pushing the boundaries of aging, we are continuing to see more examples of people looking younger as they get older. It's frustrating, encouraging and demoralizing all at the same time. Of course we want the chance to age like the celebrities (Ahem…Christie Brinkley), but what if we try one of their skincare treatments and it doesn't turn out right?  Is it really worth the risk of looking like the joker? The natural, youthful look is cute, but the plastic, stretched out look is not.
It's certainly no secret that the skincare industry is not all beauty and modelesque looks. It is also full of distorted outcomes and scary side effects. What are the real risks of these age-defying treatments? When heading down the rabbit hole of skincare complications, you'll find it all. These treatments can cause burns, permanent pigmentation changes, toxicity, drooping eyelids, asymmetry, scarring, crooked smiles, anesthesia complications, nerve damage, and unnatural results.
The risks can be scary to consider, but the good news is that they are avoidable. So how do we do it? How do we take advantage of the incredible treatments that will allow us to look healthy and young without the scary side effects? Start with three simple steps.
Do your research. The most important way to avoid risk is to be informed. When doing research on a treatment, find out what the specific risks are, how likely they are to occur, and how to avoid them. For example, with laser treatments, you have a risk to burn. To avoid this risk, you must avoid extended sun exposure, lightening products and photosensitizing medications.
Choose the right professional. The professional you entrust to treat your skin can make or break your results. It is essential to find a place and a person that is properly experienced and trained for the specific treatment you choose. Ask for their credentials, inquire about their experience, and look at reviews. Bonus: To go the extra mile, ask to speak with one of the patients that has had the treatment you're interested in to learn about their experience.
Go natural. When there is a more natural option, always choose it! Choosing natural options automatically eliminates the risk of unnatural outcomes and decreases your risk for complications. This is because natural treatments encourage your body to renew and transform itself. Tip: Choose microneedling. Choose laser tightening treatments instead of a facelift.
The risks of skincare treatments shouldn't be a secret, but they shouldn't be paralyzing, either. As long as you are aware, informed, and strategic about your choices, you, too, can age like the celebrities.