Myth: A Hysterectomy Will Solve Your Health Issues
October 22, 2019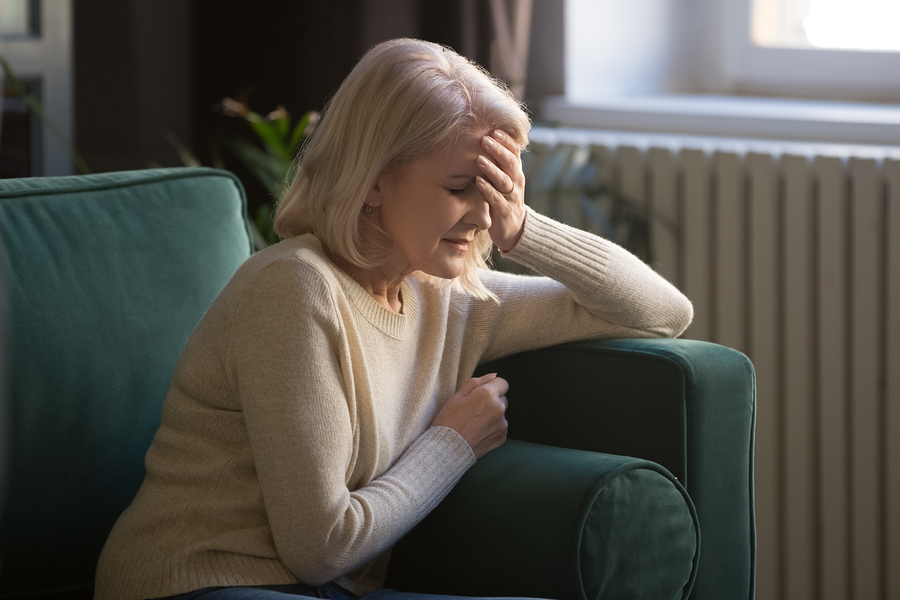 Approximately 600,000 hysterectomies are performed annually in the United States.
Approximately 20 million American women have had a hysterectomy.
Hysterectomy is the 2nd most frequently performed surgical procedure (after cesarean section) for U.S. women who are of reproductive age. (1)
Many women are told by their doctor that having a hysterectomy will solve their health issues. However, often women have a rude awakening after the surgery.  They don't feel like themselves anymore. They have headaches, anxiety, can't sleep, moodiness, and no energy. They just plain feel horrible.
Why does this happen? The immediate decline in hormones. By removing the uterus and ovaries, a woman immediately has a decline in her estrogen, progesterone and testosterone levels. Please note that even if the ovaries are left in, the blood supply to them is still compromised, so you can still have symptoms of menopause and hormone decline.
Conventional doctors will prescribe Premarin, which is derived from pregnant mare urine, to treat symptoms such as hot flashes and night sweats.  However this route leads to a whole host of negative consequences, including cancer.
The natural solution is to restore what is missing with bioidentical hormones. Bioidentical hormones are identical to the hormones made by your body. They therefore can help resolve your symptoms and feel good again.
Hear it from women themselves.  Here are several of our guests' sharing their experiences after having a hysterectomy, and how we helped them get their life back.
Janae felt like a different person after her surgery. 
She couldn't sleep, couldn't think and had no memory. She was miserable. Dr. Hotze reveals how he helped Janae restore her hormones and get rid of her negative symptoms.  Janae truly has her energy, her sleep and her life back!
Joy experienced menopause symptoms.
After her hysterectomy, Joy suffered intense night sweats, insomnia, fatigue, and memory loss. Dr. Hotze explains how we treated her menopause symptoms naturally to help her feel her best again.
Rose suffered from depression after her hysterectomy.
After a hysterectomy, Rose felt differently.  She suddenly had anxiety, depression and felt that something was really wrong.  Her doctor prescribed an antidepressant, but that only made her feel worse. Dr. Hotze reveals how a hysterectomy can lead to depressed moods.  By replenishing your hormones, you can get rid of depression and feel like your old self again!
Do you really need a hysterectomy? 
Often a hysterectomy is recommended to correct problems caused by a hormone decline and imbalance, such as heavy periods or uterine fibroids. These can be caused by estrogen dominance, or a progesterone deficiency. You need to ask your doctor why you are having these symptoms in the first place. Why remove your uterus and/or ovaries if all you really need to do is replace the hormones that are missing?
Click here for a list of questions to ask your doctor before deciding to have this procedure.
Help After a Hysterectomy
If you've had a hysterectomy and you are experiencing any negative symptoms of hormone decline, then we can help. Please don't lose hope. Contact our Wellness Consultants today at 281-698-8698 for a complimentary wellness consultation.
Source
1. https://www.nwhn.org/hysterectomy/