Dr. Hotze's Top 8 Podcasts of 2019
December 3, 2019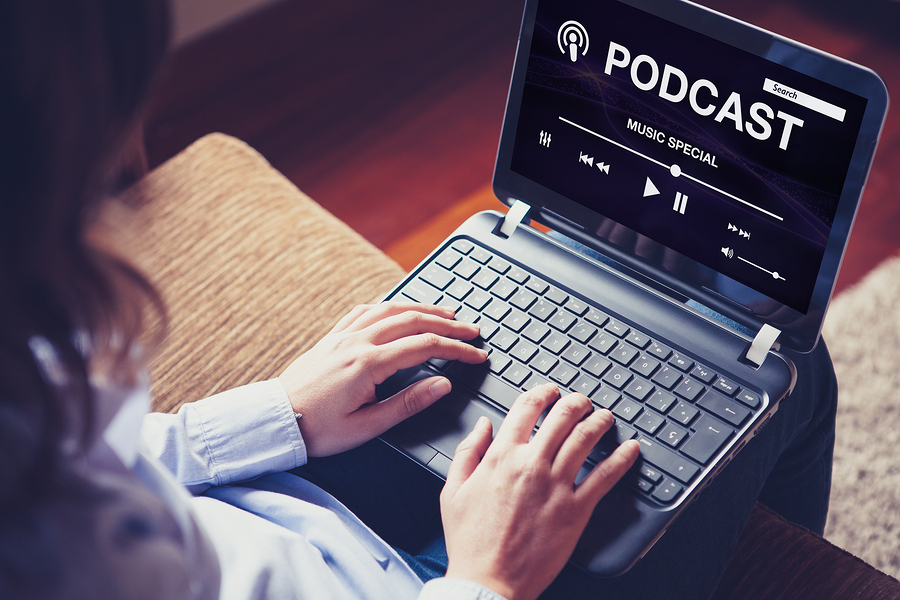 Catch up on the latest natural health updates from Dr. Hotze's podcast series. In case you missed it, we wanted to give you a chance to watch Dr. Hotze and his expert guests address these important health topics.
Dr. Hotze's Top 8 Podcasts of 2019
1. Natural vs. Synthetic Thyroid
On this week's podcast, Dr. Hotze discusses the many symptoms of hypothyroidism and the difference between natural and synthetic thyroid treatment. Replenish the body with what it produces naturally and get back to being happy and healthy!
2. Menstrual Migraines: Why Do You Get Them and How Do You Get Relief?
Debilitating migraines affect many Americans, particularly women. A migraine is a symptom – not a diagnosis. It is important to ask when and why they occur.
On this podcast, Dr. Hotze discusses the symptoms associated with migraine headaches and the possible link between migraines and hormone imbalance. It could be as simple as a magnesium deficiency or an imbalance between estrogen and progesterone hormones during a menstrual cycle.
Avoid the trap of treating the recurring symptoms and get to the root of the problem naturally, so you can get back to feeling like yourself again!
3. Low Libido in Men
Dr. Hotze discusses the symptoms and causes of low libido in men. Most doctors treat this with prescription drugs for erectile dysfunction, which have a long list of dangerous side effects. Restoring testosterone levels naturally will improve libido, along with brain, cardiovascular and muscular functions.
4. Heart Disease and the Grain Connection: A Conversation with Dr. William Davis – Part 1
Dr. Hotze is joined by world-renowned cardiologist, author, and health crusader, Dr. William Davis (author of best-selling books Wheat Belly and Undoctored) as they discuss the importance of a heart scan and teach us what the REAL causes of heart disease are. You will be surprised!
By taking wheat and grains out of our diet, and adding vitamins C and D, our chances of getting heart disease are greatly decreased.
5. Heart Disease and the Grain Connection: A Conversation with Dr. William Davis – Part 2
Join Dr. Hotze and his special guest, Dr. William Davis, as they continue their discussion on how wheat, whole grain, and even gluten-free products cause a long list of symptoms and diseases as we age. They also guide us in how to eliminate these from our diet and gain control of our health naturally.
6. Mold & Your Health: A Conversation with the Leading Authority on Mold, Dr. Alfred Johnson
Join Dr. Hotze and his guest, Dr. Alfred Johnson, a leading authority on mold allergies, toxicity and infections, as they discuss the sensitivities to mold and how to diagnose, detoxify and treat them.
7. The Effects of Hormone Imbalance on Weight
Join Dr. Hotze as he explains the function of hormones in our body and how their imbalance can have a direct impact on our weight and overall health. Many women unknowingly are estrogen dominant, which adversely affects the body's ability to properly utilize thyroid hormone. Low thyroid function leads to low energy, which leads to low metabolism, which can lead to increased weight gain.
8. Dr. Sherry Rogers on Heart Disease and Ketogenic Lifestyle – Part 1
Join Dr. Hotze and his very special guest, Dr. Sherry Rogers, who is a wealth of information and prolific author of 15 books, 20 medical papers and over 30 years of monthly newsletters! She has been diagnosed with over 24 "incurable" diseases, but now at the age of 76 has a heart scan score of zero and is on NO prescription drugs!  They discuss the Ketogenic Lifestyle and its relation to the prevention of not only heart disease, but many other chronic diseases that plague the United States population.
Are you Ready to Get your Health Back?
Don't wait until next year, take action now so that you can feel your best and live your best life!  Contact a Wellness Consultant for a complimentary wellness consultation at 281-698-8698. It's time to get your life back!