How to Get Younger Looking Skin Without a Facelift
November 18, 2020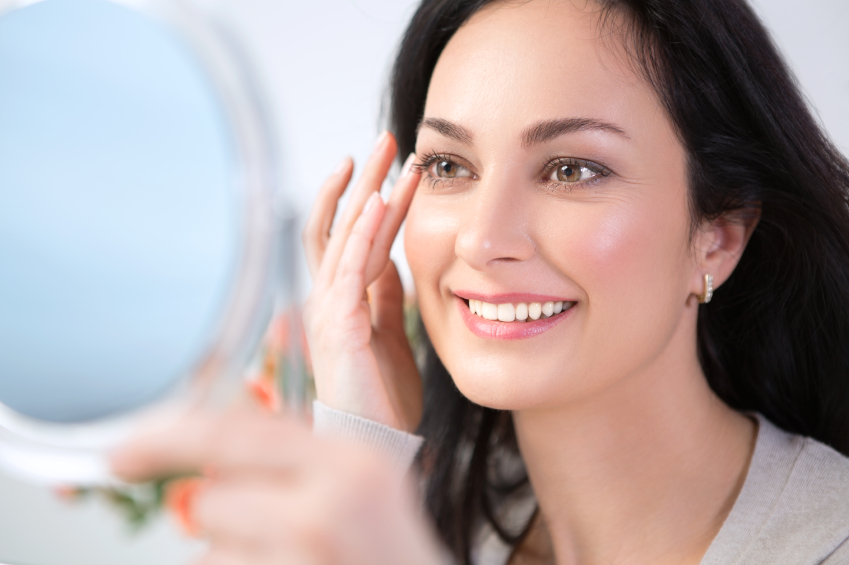 Younger looking skin. It's something every woman wants as she adds more candles to her birthday cake. As we get older, it's only natural to become more concerned about how we look. We notice wrinkles and age spots, discoloration of the skin and a dull complexion. You may not want to do something as extreme as having surgery, and there is a natural, safe option to rejuvenate your skin so that you can learn how to get younger looking skin without a facelift.
A Natural Way to Get Younger Looking Skin: Forever Young BBL™ BroadBand Light Therapy
There is a way for you to improve the quality of your skin without expensive surgery, a painful procedure or recovery downtime. It's called BroadBand Light Therapy, or BBL. The primary purpose of this technology is to treat and eliminate the brown discoloration, redness, broken blood vessels and overall sallowness to the skin that occurs with age.
Contrary to popular belief, creams and lotions can't penetrate the skin's surface. This means they can't reach the deeper layers of skin where much of the aging process happens. Forever Young BBL™ broadband light therapy is a revolutionary photofacial treatment that sends light energy deep into the skin to boost your body's natural ability to fight aging. The result? Skin that's visibly younger looking, year after year!
Benefits of BroadBand Light Therapy:
• Makes skin look younger and healthier
• Improves the appearance of aged skin
• Reverses signs of skin aging
• Delays skin aging
• Turns off the aging gene
• Improves skin texture
• Evens skin tone
• Removes age spots
BroadBand Light Therapy Stops the Clock on the Appearance of Aging Skin
In a proven in a long-term clinical study (1), patients received regular broadband light treatments over the course of a decade. At the end of the study, doctors judged the patients to appear 11 years younger than their actual age. Studies show that treatment with broadband light therapy will activate the activity of the "youth genes" which can stop the process of uneven pigmentation, broken vessels, laxity, wrinkles, and loss of skin luster. It can turn back the hands of time on skin aging!
We now offer aesthetics services!
Contact our Aesthetics Department today at 281-698-8770 to schedule your consultation. We use Visia Complexion Analysis, a top-of-the-line facial imaging system that will give you a complete 3D visual of your skin.
There is a $50 consultation fee that will be credited to any single service treatment over $100.
Click here to check out a complete list of our aesthetic services!
Related Content
20 Ways Hypothyroidism Affects Your Hair, Skin and Nails
4 Ways Estrogen Deficiency Affects Your Skin in Menopause
Psoriasis and Yeast Overgrowth
Research
1. Rejuvenation of Gene Expression Pattern of Aged Human Skin by Broadband Light Treatment: A Pilot Study