Inspiring Women's Health Stories to Give You Hope
May 26, 2022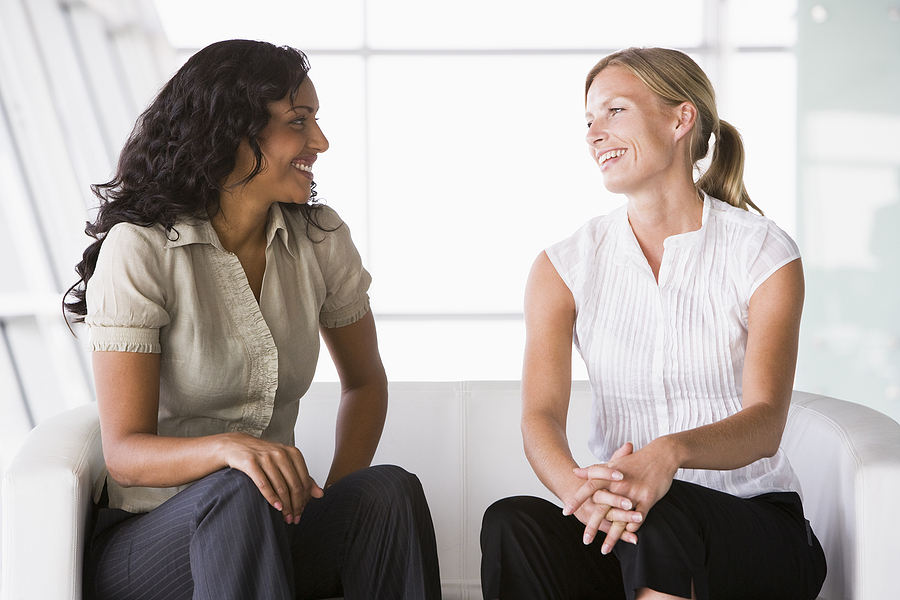 Ladies, are you struggling with numerous health symptoms that are taking away your quality of life? Whether you started having these symptoms after childbirth, when you reached midlife, or even in your teens, it's possible there is a connection to hormone decline and imbalance. We are here to give you hope, because the great news is that this is treatable by restoring your hormones to optimal levels.
We want to give you some inspiration from women who have found a way to overcome these symptoms naturally. We highly encourage you to watch these podcasts and hear what women have to say about not only what they went through and how it affected their life, but also how they found natural solutions that helped them to feel their very best again.
Common Symptoms of Hormone Decline that Women Experience
These are a few of the most common symptoms that women experience when their hormone levels decline and fall out of balance:
Tired all the time
Extreme fatigue
Unexplained weight gain
Brain fog
Moodiness
Depressed moods
Low or no libido
Anxiety
Insomnia
Headaches
Migraines
PMS
Hair loss
Irregular menstrual cycles
Cold all the time
Elizabeth's Story
Do you always feel exhausted and think it's a normal symptom of being a busy mom? Are you constantly cold and looking for ways to warm up? That's what happened to Elizabeth. After her third pregnancy, she also began having chronic yeast infections that would not go away and conventional doctors would prescribe the same medication repeatedly with no results. The problem was that, because of her exhaustion, she was turning to sugar for energy. At the young age of 36, she felt like she was 90 – exhausted, depressed, and lonely.
Join Dr. Hotze and his guest Elizabeth as they discuss how she discovered a new life of energy, focus, restored libido, and a renewed desire to be present with her family!
Melanie's Story
Being tired is just a way of life for some people, or at least that's what Melanie thought. She spent the majority of her life feeling tired, foggy, and struggling with certain foods, while the traditional medical community left her feeling helpless.
On this podcast, Dr. Hotze visits with guest Melanie who shares her incredible story of transformation and renewed energy.
Suzanne Somers on Natural Approaches to Health
In this podcast with Dr. Hotze, Suzanne Somers shares her philosophy that it's not about how old you are, but about how young your energy is! She explains how extending your life depends upon your ability to restore, improve and maintain proper nutrients, hormones, and minerals to slow the aging process.
Suzanne is one of America's most popular and beloved TV personalities, and you surely remember her as Chrissy on the show Three's Company. She is also the best-selling author of numerous books on natural alternatives for health. As a matter of fact, Suzanne even interviewed and featured Dr. Hotze in her best-seller, Breakthrough: Eight Steps to Wellness.
After refusing traditional cancer treatment, Suzanne spent years researching natural alternatives. This allowed her to gain knowledge about the aging process and how to extend life naturally. Suzanne Somers is a true women's health advocate. She personally experienced many of the symptoms of hormone decline and imbalance and has a great, powerful testimonial to share.
Get Your Life Back
Do any of these women sound like you? If so, take our symptom checker to find out if hormone decline could be the cause of your symptoms.
At the Hotze Health & Wellness Center, we treat the whole body naturally, getting to the root cause of symptoms without the use of pharmaceutical drugs. Our providers are changing the way women and men are treated using bioidentical hormones, vitamin and mineral supplementation, a nutritionally balanced eating program and treatment for Candida, or yeast, and allergies. We take a natural approach to health and we listen to our patients, whom we call our guests.
Bioidentical hormones are identical to those made by your body. They help to correct hormone deficiencies and bring your body back into balance. Restoring your hormones can help you feel healthy, well and full of life again!
Be sure to subscribe to Dr. Hotze's Wellness Revolution Podcast today!