Lady Gaga Has Fibromyalgia: Are Her Docs Missing the Underlying Cause?
September 13, 2017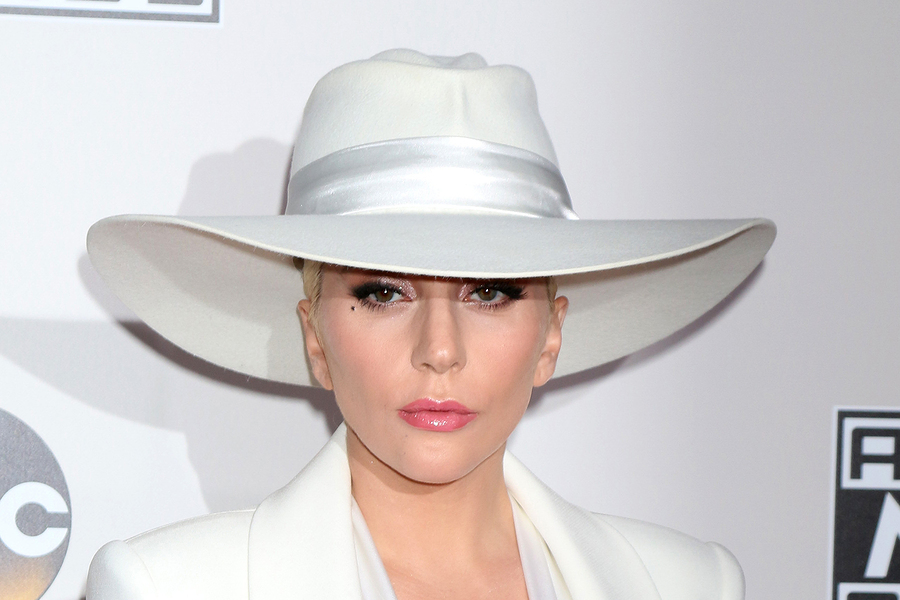 People.com reported that Lady Gaga has opened up about her struggle with fibromyalgia and chronic pain. In a twitter post, the singer confirmed that she suffers from fibromyalgia. Said Lady Gaga, "I wish to help raise awareness and connect people who have it."
We applaud anyone who speaks out about a health issue in order to help others. We want to help those who are struggling with fibromyalgia, as well. You don't have to live with this pain, and many are unaware that a very common cause of fibromyalgia is hypothyroidism, or low thyroid function. Take a look at the statistics:
There are between 15 and 20 million people who suffer with fibromyalgia.
-National Fibromyalgia Association
Undiagnosed hypothyroidism affects tens of millions of people in the United States.
Even conventional medicine estimates that nearly 30 million Americans are suffering from undiagnosed hypothyroidism.
-Dr. Steven Hotze, Hypothyroidism, Health & Happiness
What is Fibromyalgia?
Fibromyalgia is a Latin word that means muscle pain. Conventional medicine uses the term to describe a set of symptoms that are also symptoms of hypothyroidism. According to the CDC (Centers for Disease Control and Prevention), fibromyalgia is a condition that causes pain all over the body, sleep problems, fatigue, and often emotional and mental distress. The CDC states that "The cause of fibromyalgia is not known, but it can be effectively treated and managed."
Overlap of Symptoms of Fibromyalgia and Hypothyroidism
Research shows that all symptoms and abnormalities of fibromyalgia are common among patients with hypothyroidism. (1)
Joint pain and stiffness
Muscle pain and weakness
Fatigue
Nausea
Sleep disturbances
Dizziness
Headaches/migraines
Sore throat
Difficulty concentrating
Tingling or numbness in extremities
Mental fog/"fibro fog"
Memory loss
Constipation/irritable bowel
Shortness of breath
Bloating
Increased allergy symptoms
Painful menstrual periods
Heightened chemical sensitivity
Blurred vision
Chest pain
Depression
Sensitivity to light
Panic attacks
Weight loss or gain
Anxiety
Skin disorders (e.g., dry skin)
Cold hands and feet
Why Traditional Doctors Fail to Properly Diagnose Hypothyroidism
So, if hypothyroidism is a common cause of fibromyalgia symptoms, then why aren't conventional doctors catching this? Because they are taught to only look at a single blood test, the thyroid stimulating hormone (TSH) test, when it comes to evaluating a patient for hypothyroidism. So when this blood test comes back in the "normal range," your doctor rules out hypothyroidism, even though you have its symptoms. He might tell you that you have fibromyalgia and give you pharmaceutical drugs to mask the symptoms such as Lyrica, Cymbalta, antidepressants, anti-anxiety medications, sleep medications, and pain medications. There is no diagnostic test for fibromyalgia. Doctors make a diagnosis by conducting physical examinations, evaluating symptoms, and ruling out other conditions.
Magnesium Relieves Muscle Spasms
The article also mentioned that Lady Gaga was undergoing treatments to help ease muscle spasms. Supplementing with magnesium can help stop muscle spasms since magnesium relaxes smooth muscles. Magnesium is also essential for just about every function in the human body. Factors that contribute to magnesium deficiency are those that you experience on a daily basis, like exercise, stress, air pollution, medications, drinking caffeine and alcohol and even a simple headache. Magnesium is available in several forms: topical, liquid, tablet and capsules.
See for Yourself: How Rebecca Overcame Fibromyalgia
Rebecca suffered from fibromyalgia for 15 years. She had muscle and joint pain, weight gain, she couldn't sleep, and had no energy. Mainstream doctors were not able to help her – they only gave her antidepressants and pain medications. Watch as Dr. Hotze reveals how hypothyroidism is a common cause of fibromyalgia that is often overlooked by doctors and find out how Rebecca got her life back!
Our Approach to Fibromyalgia Treatment
We believe that by treating the underlying cause of your fibromyalgia, you can have a resolution of your symptoms. If you have been given a diagnosis of fibromyalgia and you have symptoms of hypothyroidism, even though your blood work is in the normal range, you should know that there is a better way. Research demonstrates that thyroid hormone therapy has reduced and eliminated fibromyalgia symptoms. (1) Research shows that symptoms including muscular pain and stiffness, and painful cramps resembling intermittent muscle spasms, were shown to be due to hypothyroidism, and responded to treatment with tri-iodothyronine (T3). (2) We treat fibromyalgia with a therapeutic trial of bioidentical thyroid hormone replacement and incrementally adjust your thyroid dose until your fibromyalgia symptoms are resolved.
Do you really have hypothyroidism instead?
Research shows that hypothyroidism is more common than is generally realized, and should be considered as a possible diagnosis in all patients complaining of generalized muscular pain and stiffness (fibromyalgia).(2) Don't wait – take our symptom checker quiz now to find out if you have symptoms of hypothyroidism. Contact us today for a complimentary wellness consultation at 281-698-8698.
Research
1. Lower Resting Metabolic Rate and Basal Body Temperature of Fibromyalgia Patients Compared to Matched Healthy Controls
2. Some Muscular Manifestations of Hypothyroidism