Dad – Don't Feel Well? Low Testosterone Could Be the Culprit.
June 9, 2021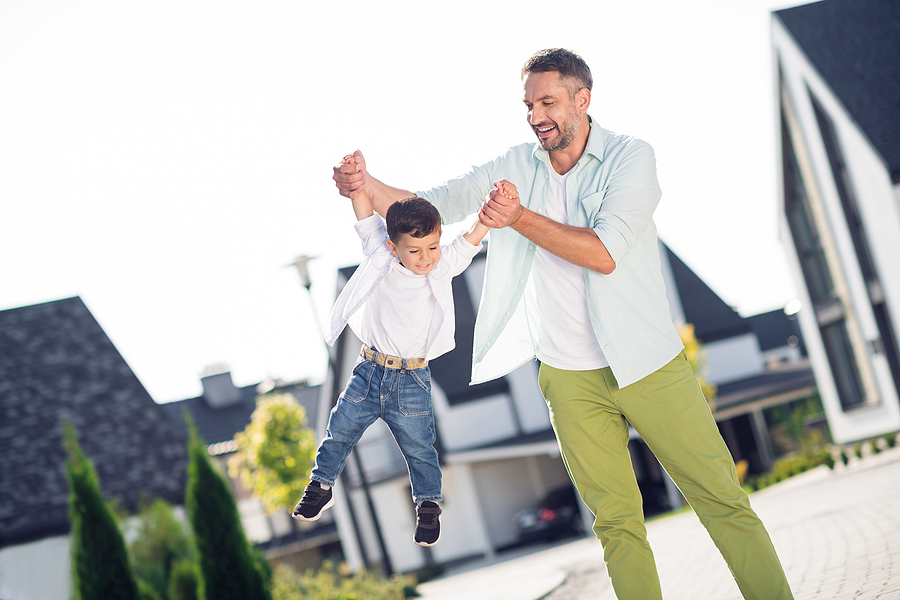 June is Men's Health Month, and it is also the month in which we celebrate Father's Day. Whether you're a dad, uncle, grandfather, brother, or nephew, all the people in your life want the best for you – and this starts with good health.
Let us ask you a few questions:
Are you tired all the time?
Do you not sleep well?
Have you lost your motivation and drive?
Are you anxious or depressed?
Do you have low or no libido?
Have you gained a spare tire around your waist?
Have you lost muscle mass and tone even though you still work out?
Have you lost interest in the things you used to love to do?
Do you not feel like yourself anymore?
Symptoms of Low Testosterone
Here are some very common symptoms of low testosterone to look out for:
tired all the time
low libido
depressed, irritable moods
decreased mental sharpness
gaining weight around midsection
lack of assertiveness
decline in self confidence
difficulty making decisions
loss of motivation
lessened stamina and endurance
decline in sense of well-being
lack of initiative and drive
loss of muscle mass, strength, and tone
sleep apnea
As men begin experiencing the above symptoms, they also lose their zest for life and aren't as interested in the things that used to make them happy. This change not only affects you, but also your spouse, children, friends and colleagues. This age-related decline in testosterone happens gradually, so it often goes unnoticed until a man reaches his 40s or 50s. However, today it is occurring more often in a man's 20s and 30s as well, so don't let age rule out the possibility that a you are low in testosterone.
Importance of Testosterone for Men's Health
Optimal testosterone levels are crucial for a man's overall health and well-being. Testosterone positively affects muscle tone, blood pressure, cholesterol levels, the immune system, weight, moods, bone health, skin, libido, sperm production, sleep, as well as heart, liver and brain health.
Conventional Doctors' Solution
If you've visited your doctor about symptoms such as fatigue, difficulty concentrating, lack of focus, irritability, anxiety, depressed moods, low libido and weight gain, then you may have left the doctor's office with a handful of prescriptions for antidepressants, sleep medications, anti-anxiety medications, and so on. However, prescription drugs don't solve the underlying cause of symptoms that are caused by declining testosterone levels, and they have many negative side effects.
Your doctor may have told you that your blood work was in the normal range.  It's important for you to know that conventional doctors often measure total testosterone levels rather than free testosterone, and secondly, testosterone levels are compared to those of men within the same age group. If a man is in his 60s, for instance, he doesn't want the testosterone levels of a 60 year old. He wants optimal testosterone levels that will help alleviate his symptoms and allow him to feel his best.
The Natural Solution
The natural, safe solution is to restore what is missing with bioidentical testosterone replacement therapy. Bioidentical testosterone is identical to the hormone made by your own body, so your body knows what to do with it. It's just common sense.
See for Yourself – Harriss' Testimonial
Harriss shares his journey to getting back his energy, drive, focus, and motivation. He couldn't think clearly and had difficulty setting business goals. He gained weight, wanted to rest all the time and lost interest in life. Watch this video to learn how Harriss got his energy back, and why he feels 25 again!
Dr. Hotze discusses the benefits of testosterone replacement therapy in men:
Men, do you not feel as good as you used to? Don't wait one more day.  Take our symptom checker now to find out if low testosterone could be the culprit. You deserve to feel your best!
Ladies, this very well could be the best Father's Day gift of all! Help the man in your life get his energy and vitality back. Contact our wellness consultants at 281-698-8698 for a Complimentary Wellness Consultation so we can help him get his life back!
Related Content
3 Ways Testosterone Protects a Man's Heart
The Diabetes-Hypothyroidism Connection