Celebrating 33 Years Transforming Lives Naturally
July 25, 2022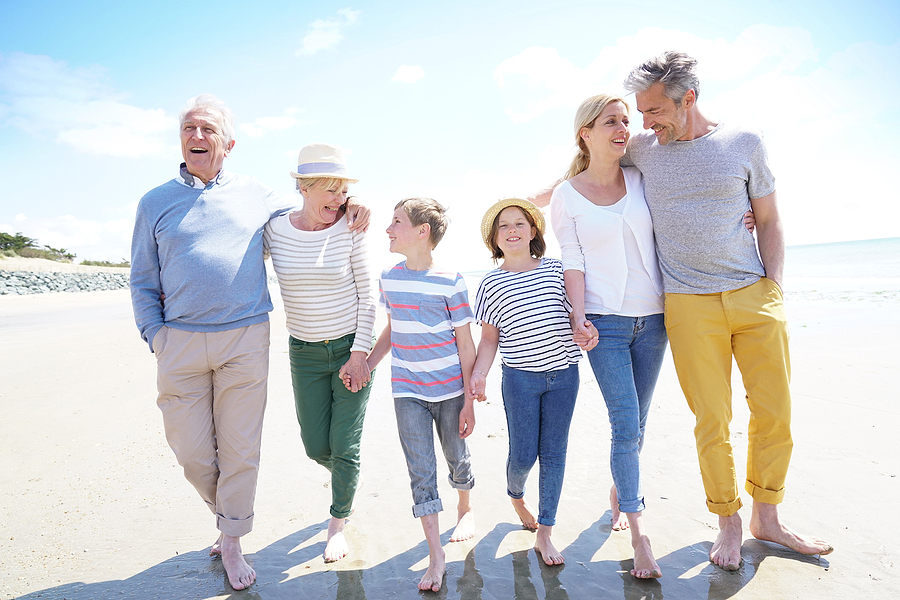 This month, the Hotze Health & Wellness Center celebrates 33 years transforming lives, naturally. We want to say thank you to all of our guests who have given us the opportunity to serve them.
Are you new to the Hotze Health & Wellness Center? Do you want to learn more about us? Let us start by sharing with you a couple of amazing success stories from our patients, who we call our guests:
Elizabeth's Testimonial
Ladies, do you always feel exhausted and think it's a normal symptom of being a busy mom? Are you cold all the time, out of energy, having chronic infections and struggling with low libido and depressed moods? That's what happened to Elizabeth. At the young age of 36, she felt like she was 90 – exhausted, depressed, and lonely. Watch Dr. Hotze and Elizabeth as they discuss how the Hotze Health & Wellness Center helped her restore her health and discover a new life of energy, focus, and a renewed desire to be present with her family!
Harriss' Testimonial
Harriss shares his journey to obtaining optimal natural health. He experienced lack of energy, motivation and focus. He couldn't think clearly and it was difficult to set business goals. He gained weight and wanted to rest all the time. Learn how Harriss got his energy and zest for life back. He now feels 25 again!
Our guests come to us for help with many of the following symptoms:
No energy, fatigue
Difficulty losing weight
Weight gain
Fluid retention
Low libido
Cold extremities and cold sensitivity
Difficulty concentrating and short term memory loss
Muscle pain and cramps
Joint pain
Tiredness after a full night's sleep
Recurrent and chronic infections
Decreased mental sharpness, "brain fog"
Hair loss
Dry skin
Depression or mood swings
Constipation
Headaches
Women can also experience the following symptoms:
Migraines
Night sweats
Hot flashes
Insomnia
Anxiety
Irregular menstrual cycles
Heavy periods without clotting
Menstrual cramps
Ovarian cysts
Uterine fibroids
Endometriosis
Premenstrual breast tenderness
Panic attacks
Men can also experience the following symptoms:
Lack of initiative, assertiveness and drive
Decline in sense of well-being and self-confidence
Irritable moods
Increased body fat around the waist
Decline in sexual ability
Indecisiveness
Lessened stamina and endurance
Loss of muscle mass, strength, and tone
Sleep apnea
Gynecomastia (enlarged breasts)
Symptom Checker
Are you suffering from any of the above symptoms? Take our Symptom Checker to find out what could be going on. It's a great tool to help you assess many of the various symptoms that could be caused by hormone decline.
A Natural Approach to Health
At the Hotze Health & Wellness Center, we treat the whole body naturally, getting to the root cause of symptoms without the use of pharmaceutical drugs. We take a natural approach to health and we listen to our guests. We partner with you and coach you on your path to wellness.
At the Hotze Health & Wellness Center, we treat for the following:
We also offer:
…and more!
Would you like to become a guest of the Hotze Health & Wellness Center so that you, too, can get your life back? Don't wait, contact our Wellness Consultants today for a complimentary consultation at 281-698-8698. It will be our privilege to serve you!

Come Celebrate Our 33rd Anniversary With 3 Days of Celebration!
Dr. Hotze and the Hotze Team look forward to showing our appreciation for YOU and our many years of service. Please invite your friends and family to join in the festivities!
DAY 1 and 2: PERSONAL TOURS
Tuesday, July 26th and Wednesday, July 27th
Family and friends of our guests, or anyone interested in learning more about our center, are invited to tour our remarkable facility! Get a behind-the-scenes view of how we provide the finest personal attention and medical care for our guests.
Contact us at 281-698-8698 or email salesmarketing@hotzehwc.com to schedule your tour now!
DAY 3: LIVE LIFE TO THE FULLEST!
Thursday, July 28th, 5 to 7 pm at the Hotze Health & Wellness Center
We invite all of our friends, old and new, to help us celebrate an evening of gratitude and appreciation.
Light Bites and beverages
Exciting raffle items and event-only concessions
Free bottle of Energy Formula for the first 33 guests!
Contact us at 281-698-8765 or click here to RSVP! You don't want to miss it!
We hope to see you there!