Take Charge of Your Health in 2023!
January 11, 2023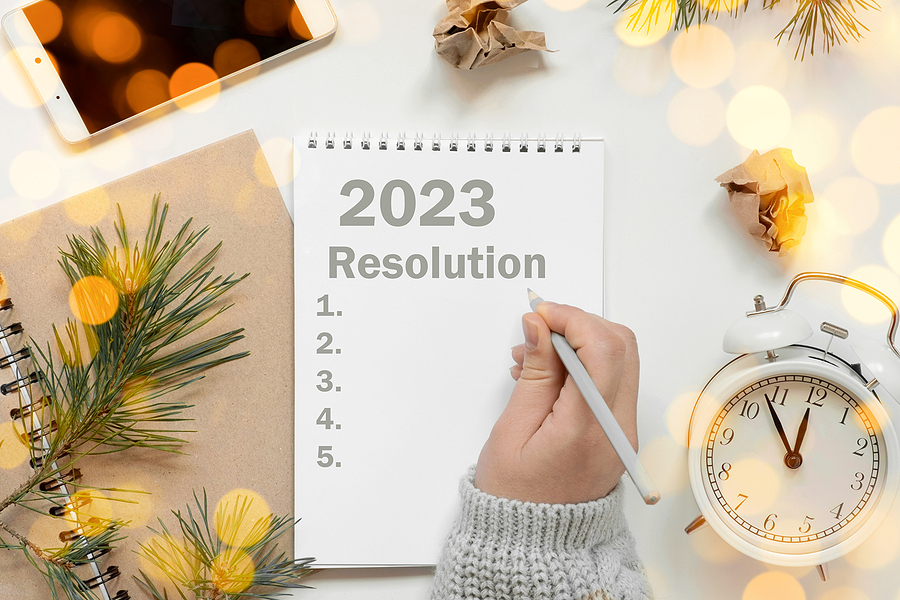 We hope you had a wonderful Christmas and New Year! Now it's time to make your New Year's resolutions, and many people choose a goal to get healthy. Did you know that by improving your health, you can not only feel better, lose weight, and improve sleep and mental clarity, to name a few, but also help prevent disease? This can allow you to go for your dreams and live your best life!
Being healthy can lead to an improved sense of well-being, happiness, increased focus and productivity at work, better relationships with family and friends, and a sound mind and spirit. Good health will allow you to be your best all the time. When you feel great, you will have the energy and confidence to live the life you want and devote time to your passions and goals.
First, write down your goals.
You may not realize just how powerful this step is for helping you be successful in achieving your goals. Write down both short-term and long-term goals for your health, as well as any other goals you want to accomplish. Be specific. Achieving your short-term goals will help motivate you and move you closer to the long-range goals. Work with a partner on your goals for accountability. Be sure to celebrate all your wins along the way – no matter how small they may seem!
Common Symptoms of Hormone Decline and Imbalance
Are you suffering from any of these symptoms? If so, then now is the time to take action and get your health back in tip-top shape.
Low energy
Weight gain/bloating
Decreased mental sharpness
Joint pain
Constipation
PMS
Hot flashes/night sweats
Stress
Airborne allergies
Food allergies
Chemical allergies/sensitivities
Loss of muscle mass and tone
Our Natural Treatment
At the Hotze Health & Wellness Center, we offer wellness programs to treat the whole person naturally. Our treatment addresses:
See for yourself the incredible transformation that some of our guests have experienced on our program at the Hotze Health & Wellness Center:
Elizabeth
Harriss 
We Are Here to Help You With Your Health Goals
At the Hotze Health & Wellness Center, we help give people their lives back, naturally. Think of us as your health coach, and you are the athlete. If you are struggling with symptoms, then please take our symptom checker to help find out what could be the underlying cause.
Contact us at 281-698-8698 for a complimentary wellness consultation with a Wellness Consultant. It will be our privilege to serve you!