Common Cause of Cold Hands and Feet
August 4, 2023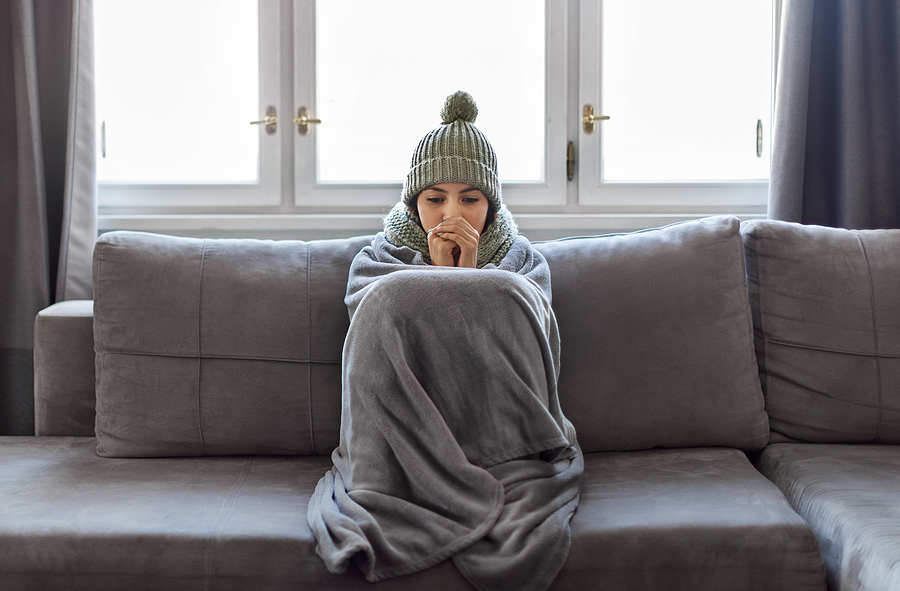 Does this sound like you?
"My hands and feet are always freezing!"
"I take hot baths just to stay warm."
"I wear sweaters in the summer."
Are you cold all the time? Are your hands and feet always freezing? If so, then it's time for a temperature check. Why? A common cause of cold hands and feet is a low body temperature, which is a classic feature of hypothyroidism.
Cold Sensitivity is a Common Symptom of Hypothyroidism
Cold sensitivity, and cold hands and feet, are common symptoms of low thyroid function. Temperatures consistently below 98.6 degrees Fahrenheit are highly indicative of hypothyroidism. Hypothyroidism causes your metabolism to slow down and your body to conserve energy for its most vital organs, therefore your body temperature will be lower. You will not have enough energy to heat your body.
Research shows that with hypothyroidism, the decrease in energy metabolism and heat production is reflected in the low basal metabolic rate, decreased appetite, cold intolerance, and low basal body temperature.(1)
People with low thyroid function frequently complain of increased cold sensitivity, indicating changes in energy expenditure and response to cold exposure. Thyroid hormone plays an important role in energy. The basal metabolic rate, which is the main component of human energy expenditure, is well known to be regulated by thyroid hormone and to be reduced in hypothyroidism. (2) 
How to Test Your Basal Body Temperature
Basal body temperature is your body's resting temperature. The best time to take it is before you get moving in the morning and are still lying in bed. It's important that you be at rest at the time of measurement.
Accurately Diagnosing Hypothyroidism
Often when you visit a conventional doctor with your concerns of having hypothyroidism, the doctor will do a single blood test, the TSH (thyroid stimulating hormone). Even though your blood work may come back in the so-called "normal range," if your body temperature is low and you have symptoms of low thyroid function, you could still be hypothyroid.
The lab range for the TSH blood test is so wide that it encompasses the majority of patients and is often not an accurate way to determine if you have hypothyroidism. You may fall at the low or high end of the range, but that doesn't mean it is right for you. Don't rely on a single blood test to diagnose hypothyroidism. Be sure your doctor considers your symptoms, clinical history, and of course, body temperature.
Click here to learn more about why your doctor misses the hypothyroidism diagnosis and doesn't give you a proper diagnosis. 
Symptom Check: Do you have other symptoms of hypothyroidism?
Take note of all the symptoms you are experiencing and relay them to your doctor. Don't worry if you have 10, or 20 or more symptoms on your list – every symptom is important in helping your doctor determine the proper diagnosis. Click here to take our Symptom Checker.
Common Symptoms of Hypothyroidism
Loss of energy (malaise/fatigue)
Difficulty losing weight
Weight gain
Fluid retention
Enlarged tongue with teeth indentations
Cold extremities and cold sensitivity
Cold intolerance
Difficulty concentrating and short term memory loss
Muscle pain and cramps
Joint pain
Tiredness after a full night's sleep
Recurrent and chronic infections
Decreased mental sharpness, "brain fog"
Hair loss
Dry skin
Brittle fingernails with ridging
Low basal body temperature
Elevated cholesterol and triglycerides
Depression or mood swings
Constipation
Menstrual irregularities
Headaches
Enlarged thyroid gland
Watch as Dr. Hotze explains 6 common reasons that your doctor fails to diagnose hypothyroidism:
FREE BOOK GIVE-AWAY
In Dr. Hotze's book, Hormones, Health, and Happiness, he describes his journey of going from conventional medicine, which uses surgery and pharmaceutical drugs, to a natural, functional, holistic approach of actively listening to his patients and treating the root cause of their symptoms.
In Dr. Hotze's book, you will learn not only about properly diagnosing and treating hypothyroidism, but also about allergies, yeast (Candida), female and male hormones, adrenal fatigue and cortisol, a nutritionally balanced eating program and vitamin and mineral supplementation.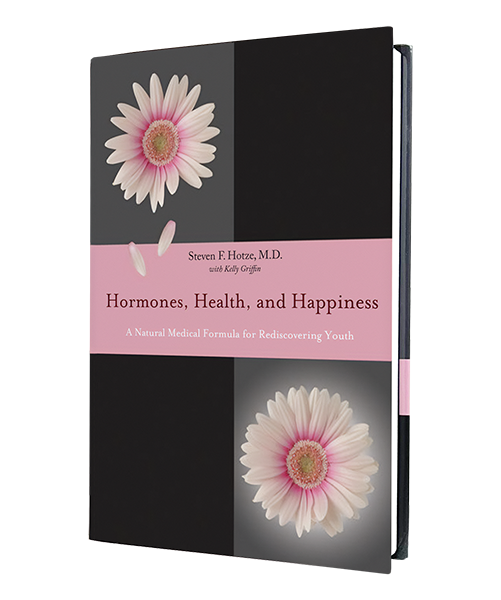 We Can Help
Are cold hands and feet, and other hypothyroidism symptoms, controlling your life? Take our Symptom Checker to find out what could be the cause of your symptoms.
Are you ready to rev up your metabolism and stop feeling so cold? Contact our Wellness Consultants today at 281-698-8698 for a complimentary consultation and let us guide you on the right path to wellness. It's time to warm up your hands and feet and get your life back!
Related Content
Is Your Thyroid Medication Not Working?
Do You Have Hypothyroidism? Here's What You Need to Know.
Research
1. Hypothyroidism – New Aspects of an Old Disease
2. Resolution of Hypothyroidism Restores Cold-Induced Thermogenesis in Humans