Progesterone for Breast Cancer Prevention
October 6, 2021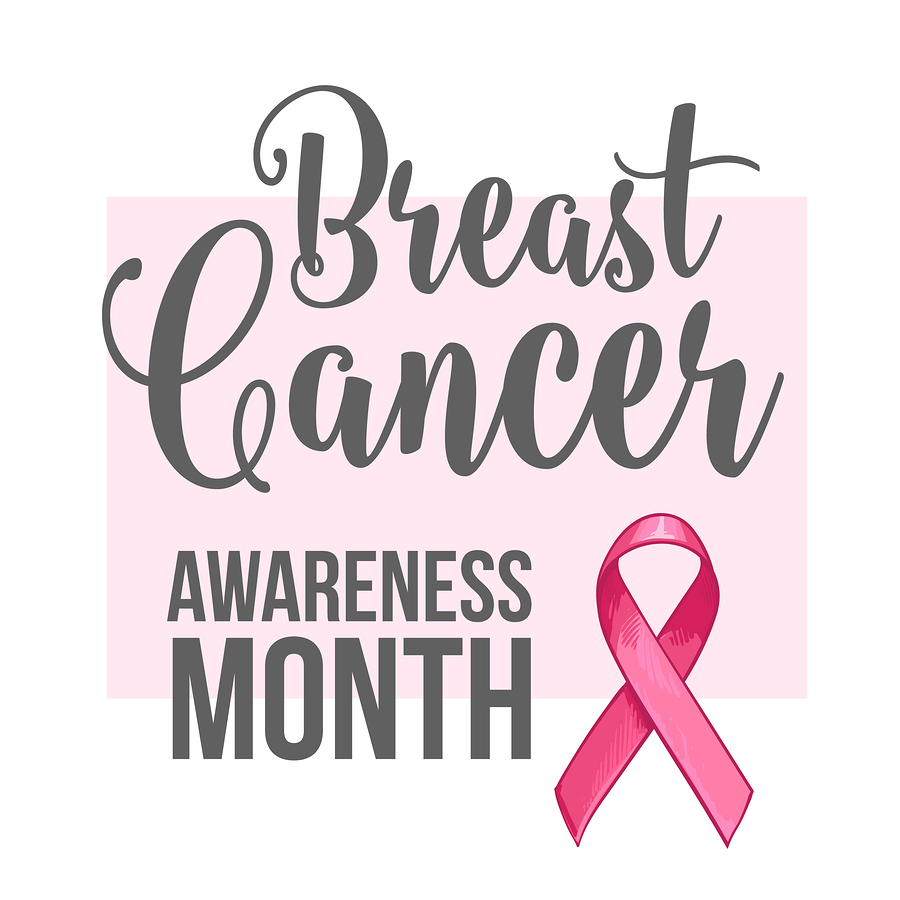 October is Breast Cancer Awareness Month.  The goal of the pink ribbon campaign is to raise awareness and find a cure. However, can you tell us what is missing from this campaign? There is something you can start doing now to be proactive and help prevent you from getting breast cancer in the first place. A missing link that has been grossly overlooked is progesterone.
Progesterone
Progesterone is a key factor in preventing breast cancer that is not being recognized by mainstream medicine.  Breast cancer is commonly caused by hormonal imbalance. Almost all risk factors associated with breast cancer are directly or indirectly related to excess estrogen, or estrogen that is not balanced with progesterone, a condition called estrogen dominance. This hormonal imbalance can be easily corrected with bioidentical progesterone, which is identical to the progesterone made by your body.
The past quarter-century of research has clearly demonstrated that low levels of human progesterone increase the risk of breast cancer.  A number of studies have found that insufficient progesterone may be a more important factor than excessive estrogen in increasing a woman's risk of breast cancer.  Take a look at the amazing results of the following three research studies:
1. "Breast cancer incidence in women with a history of progesterone deficiency."
The conclusion of this 1981 Johns Hopkins study found that infertile women with progesterone deficiency had a premenopausal breast cancer risk that was 540% greater than that of women whose infertility was not related to their hormone status. Not only that, but these women had a 1,000% greater risk of death from all types of cancer.
Since at least 1980, we have known that women with the most pregnancies have the least breast cancer. This tells us that progesterone is a protective hormone.
2. "Progesterone induces apoptosis in malignant mesothelioma cells."
These results show that progesterone suppressed the cells from spreading and induced cell death (called apoptosis) in malignant mesothelioma cancer cells.
3. "Progesterone inhibits growth and induces apoptosis in breast cancer cells: inverse effects on Bcl-2 and p53."
The results of this study were that progesterone can inhibit growth and cause cell death in certain types of breast cancer cells.
These are incredible findings. It is tragic that such an important natural hormone that can help protect women against breast cancer is not at the forefront of breast cancer awareness campaign efforts.
Granted, it is also very important to also make lifestyle changes such as eating healthy (lots of organic vegetables), avoiding sugar, simple carbs and processed food, not smoking cigarettes, limiting alcohol intake, getting good sleep, exercising regularly and controlling stress, to name a few.
Do You Have Healthy Progesterone Levels?
On of the first questions you should ask when you think about the fight against breast cancer is: "Do I have healthy progesterone levels?" Natural progesterone plays a critical role in protecting women against breast cancer.  The optimal balance of progesterone and estrogen is crucial to a woman's health and well-being.  Progesterone is not just for young women who are still menstruating, all women need progesterone, even after they reach menopause or have had a hysterectomy. Take our symptom checker quiz to find out if you have symptoms of low progesterone or other hormone imbalances.
Take Charge of Your Health
Have you been searching for a doctor to provide bioidentical hormone therapy? The Hotze Health & Wellness Center has been a leading expert in bioidentical hormone therapy since 1989.  Let us help you restore and balance your hormones for optimal health. Contact a wellness consultant today at 281-698-8698 to schedule a complimentary wellness consultation. It will be our privilege to serve you!
Related Content:
Secret Weapon Against Breast Cancer
Weight Gain Increases Breast Cancer Risk
4 Supplements to Support Breast Health